'Walking Dead' Network AMC Takes Stake In BBC America, Will Take Over Programming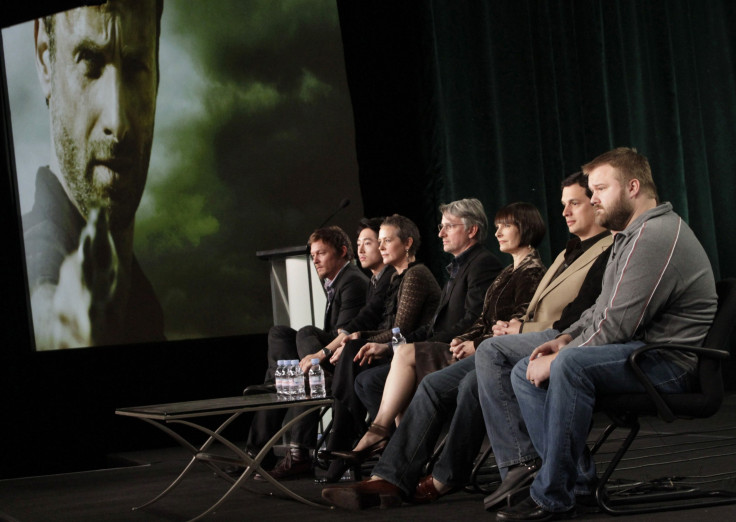 AMC Networks is investing $200 million to buy a 49.9 percent stake in BBC America, which is the for-profit U.S. arm of BBC Worldwide, reports Variety. They had been in talks about collaborating on content, and it was during these talks that the deal was struck. BBC America airs popular shows such as "Doctor Who," "Sherlock" and "Planet Earth."
Independent cable network AMC has had massively successful hit shows, including "Mad Men," "The Walking Dead" and "Breaking Bad." BBC Worldwide, according to Hollywood Reporter, has been looking to strengthen its channel in carriage talks with pay-TV operators.
"The U.S. is an important market for the BBC's commercial activities," Tony Hall, BBC director general and chairman of BBC Worldwide, told THR. "This partnership brings together the whole BBC and will help us reach new audiences in the U.S., strengthen BBC America's position for the long term and create opportunities for the U.K. creative community."
The network had already partnered with AMC Networks on award-winning shows "Top of the Lake" and "The Honorable Woman," about which Hall said, "[T]his partnership means we can produce even more top-quality drama together. And I hope this is the beginning of us working together on other future projects, too."
AMC will have operational control of BBC America as well as advertising sales and distribution arrangements and will run BBC America "consistent with BBC's editorial standards and policies."
AMC hopes its alliance with BBC America will bring more viewers to its other networks, including IFC, We TV and Sundance, and will help it attract more of an exclusive, high-income demographic. The companies felt combining forces would also help to attract premium producers and actors, according to the Variety report.
Josh Sapan, AMC Networks president and CEO, told Variety that with respect to top-quality content, "We think that we have had some experience and some success with shows like that, and the BBC is probably the greatest resource on the planet."
© Copyright IBTimes 2023. All rights reserved.