'Walking Dead' Season 6 Spoilers: Episode 3 Synopsis Released Online; Watch Sneak Peek Video From 'Thank You'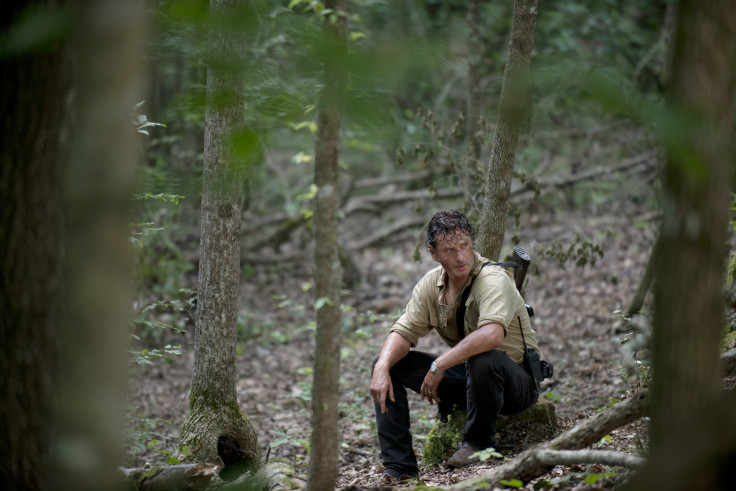 First wolves, then walkers? Alexandria may still be standing after the attack in episode 2 of "The Walking Dead" -- but can they survive a horde of walkers at the wall? That's the big threat at hand as episode 3 of the AMC series connects all the pieces.
The Season 6 premiere featured Rick's (Andrew Lincoln) plan to draw hundreds of walkers away from the safe haven. However, a car horn at the end of the episode threatened to undo all their hard work. This past week viewers discovered that the car horn was from an attack on Alexandria by a pack of savage humans called the Wolves. Lives were lost, but many were saved thanks to Carol (Melissa McBride) and Morgan's (Lennie James) ability to fight. Everyone was left in shock -- and unfortunately they don't realize that a larger threat is headed their way.
The synopsis for episode 3, titled "Thank You," is short and sweet. "A return home doesn't go as expected," the episode description teases. But the promo video reveals a lot more.
"You have to keep going," Rick warns the others in the promo. "No waiting. No hiding. Something's in front of you -- you kill it."
The survivors all seem to be out of breath, and maybe even injured. It looks as if Heath (Corey Hawkins) needs help standing up, while Glenn (Steven Yeun) helps support another. But it doesn't appear as if they have the time to stop and rest. It's a race against the clock with the walkers headed towards Alexandria.
Can they outrun the dead? They might not be able to. Another part of the promo video shows Michonne (Danai Gurira) seeking shelter inside an abandoned building with some others. They have an even bigger problem though -- they're surrounded.
Meanwhile, in a sneak peek video from episode 3, Rick can be seen on his own. It's not exactly clear why he broke off from the group, but he's still got his radio. Glenn calls in with his location and tells Rick that they're attempting to distract the horde with a fire. But Rick's got his own issues. What should be a quick disposal of the walkers results in a hand injury as a blade protruding from one of the undead cuts him.
You can catch episode 3 of "The Walking Dead" on AMC on Sunday, Oct. 25 at 9 p.m. ET. Follow @AmandaTVScoop for more news on "The Walking Dead."
© Copyright IBTimes 2023. All rights reserved.