Wall Street Keeps Giving To Obama Despite Public Spats: Report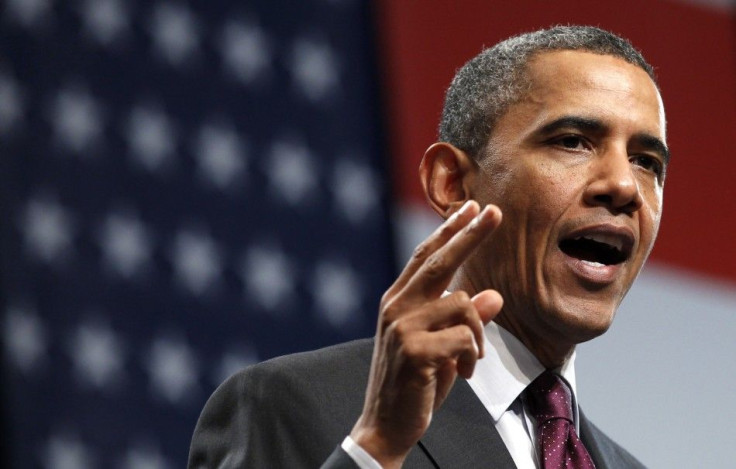 Despite reports of a split between President Barack Obama and the financial services industry, a new Wall Street Journal analysis finds that Wall Street executives continue to donate generously to Obama's re-election effort even as the administration has criticized their bonuses, sought to raise their taxes and championed stronger regulation.
While it's often claimed that Obama and other Democrats earned the emnity of the financial industry with the 2010 Dodd-Frank Act, a reform law that instituted stricter regulatory guidelines following the 2008 economic crisis, the securities and investment industry has remained a top Obama donor. Together, Obama and the Democratic National Committee have raised more than $14.4 million from the industry toward the 2012 election cycle, according to the most recent data available from the nonpartisan Center for Responsive Politics.
The securities and investment industry has contributed about $3.5 million to the Obama campaign, making it the sixth-ranking sector supporting the president's re-election. But contributions to Democrats don't stop with Obama; the Democratic National Committee has received almost $11 million from the industry through June, the center reports, the third-highest industry donor.
Granted, the numbers are considerably lower than the $28.3 million Obama and the DNC raised during the 2008 campaign. Some of those donors have defected to Republican presidential candidate Mitt Romney; for instance, the Wall Street Journal pointed out that J.P. Morgan Chase executive Michael Cavanagh, a 2008 Obama bundler, has donated to Romney this election cycle in lieu of the president.
Although the Romney campaign has, thus far, received about $9.4 million from the financial industry, almost three times as much as Obama, the Republican National Committee has actually received significantly less than the DNC at $4.8 million.
Still, it's hard to determine whether Romney actually has more supporters in the financial industry, or simply a handful of enthusiasts who are willing to write big checks. For Obama, the center reports the turnover has been high. In the first quarter of this year, the Obama campaign listed 77 bundlers -- fundraisers who collect donations from friends and associates before delivering large checks to candidate in one bundle -- from the securities and investment sector, compared with more than 90 in 2008. On the other hand, the Romney campaign does not disclose its bundler's names, making comparisons difficult.
As an incumbent president who now has far more fundraising options than he did as a junior Illinois senator, Obama may not need to rely on financial executives for cash. Last week, in its continued push for financial regulatory reform, the White House threatened to veto the 2013 financial services bill that would have defunded Wall Street reform legislation, saying it severely undermines key investments in financial oversight and implementation of Wall Street reform to protect American consumers.
© Copyright IBTimes 2023. All rights reserved.