Wall Street Week Ahead: Investors Await FOMC Meeting, US Q3 GDP Data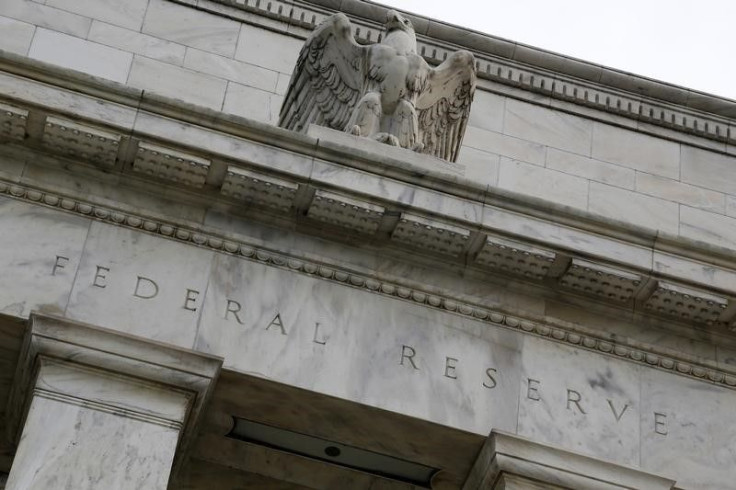 U.S. stocks closed mixed on Monday, following Wall Street's best week of 2014. Energy stocks took a hit after the cost of crude oil fell to a two-year low, but investors are gearing up for what could be a busy — and possibly volatile — week with the Federal Open Market Committee meeting Tuesday and Wednesday and the latest U.S. gross domestic product figures coming out Thursday.
The Dow Jones Industrial Average gained 12.53 points, or 0.07 percent, on Monday to close at 16,817.94; the S&P 500 Index, which gauges share prices of the largest 500 publicly traded corporations in the U.S., dipped 2.95 points, or 0.15 percent, to end at 1,961.63; the Nasdaq Composite added 2.22 points, or 0.05 percent, to finish at 4,485.93.
West Texas Intermediate crude dipped below $80 on Monday, its lowest since June 2012, after Goldman Sachs Group Inc. slashed its oil price forecasts for 2015. Goldman said Sunday it expects U.S. crude to fall to $75 a barrel and Brent crude to decline to $85 a barrel in the first quarter of 2015, both down $15 from the firm's previous forecast.
"You've got a [crude] market under pressure, but I just don't think it's going to collapse," said Jeff Grossman, president of BRG Brokerage Inc., from the floor of NYMEX. "The market was overpriced for a long time," he said, mostly due to "geopolitical events."
Ahead on this week's economic calendar, the Federal Reserve is scheduled to meet on Tuesday and Wednesday with an announcement from the Federal Open Market Committee at 2 p.m. EDT on Wednesday. Investors expect the central bank to announce the end of its "quantitative easing" economic stimulus program, bringing to an end to the five-year-old asset purchasing program. But what investors will react to most from the FOMC's statements are any clues about when the central bank will announce hikes to interest rates.
"The Fed is going to wait until a later time before it announces an increase in the fed funds rate," said Stephen Guilfoyle, chief economist at Sarge986.com. "[Quantitative easing] will come to an end, finally. The Fed funds rate will stay where it is. The key thing will be the wording of the Fed's statement. If the words 'considerable time' stay in their forward guidance, then I think that's a real positive."
Meanwhile, U.S. third-quarter gross domestic product figures are scheduled for release on Thursday, following last week's weaker-than-expected GDP figures out of China. The U.S. economy grew at an annual rate of 4.6 percent in the second quarter of 2015, the Commerce Department said in September, in its third and final estimate. Investors will analyze the July-September period as a gauge to see whether a slowdown in global growth from Europe and China is beginning to affect the U.S. economy.
"I think we may have hit somewhat of a soft patch, but I still think we're going to see growth in the U.S. of 2.25 percent or 2.5 percent in the third quarter," said Peter Cardillo, chief market economist at Rockwell Global Capital.
© Copyright IBTimes 2023. All rights reserved.
FOLLOW MORE IBT NEWS ON THE BELOW CHANNELS