iPhone 6 Plus Vs. Samsung Galaxy Note 4: Can Apple Win The Phablet Wars?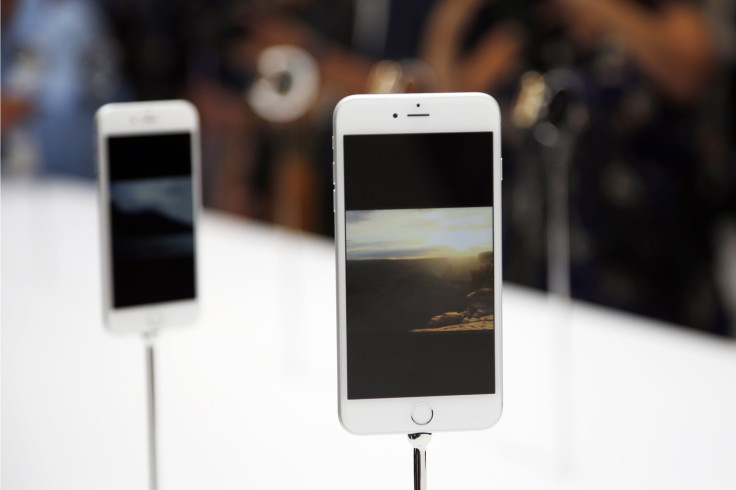 Apple Inc. (NASDAQ:AAPL) is taking a walk on the wide side this week with the biggest iPhones in its history at 5.5-inches in diagonal. Such girth puts it in the "phablet" category of large-screen devices, a market dominated by Samsung Electronics Co. (KRX: 005930), which has taken displays as large as 6.3-inches.
While this may be exciting news to Apple fans, some of whom have criticized the company for screens that have not exceeded 4-inches until now, the iPhone 6 Plus could put large screen device manufacturers -- Samsung in particular -- on notice that the days of Android exclusivity in phablets are over.
"It's really interesting that now there's a new CEO at the helm [of Apple] and now they're really driving the products in a different direction," Mark McDonald, Co-Founder and Co-CEO of Appster said, reffering to Apple chief Tim Cook.
In the iPhone 6 Plus, Samsung's Galaxy Note line may finally have a formidable opponent in terms of both price and specs. The recently announced Samsung Galaxy Note 4 flagship phablet is expected to sell for $299 with a two-year contract. Samsung has spruced up this Note iteration with a super high-resolution display; a camera updated with optical image stabilization and a metal chassis.
Hardware specifications for the Galaxy Note 4 include 32GB of internal storage and 3GB of RAM. In comparison, the bottom-tier iPhone 6 Plus includes 16GB of internal storage and will also sell for $299 on-contract, while other models include 64GB and 128GB of storage for $399 and $499 respectively.
iPhones often launch during the same September time frame as Galaxy Note models, but the devices have never been in direct competition with one another due to their vastly different form factors and the higher price point on Note devices. This September will be much different with the introduction of the iPhone 6 Plus. While the device is expected to go head-to-head with the Samsung Galaxy Note 4, its other big competition is Apple's own iPhone 6.
"Looking at sales so far -- the bulk of the growth [has been] in the below 5-inch screen [sector]; I think the 6 will be a bigger seller," Kantar World Panel analyst Carolina Milanesi said.
She expects Apple may use the iPhone 6 Plus to cater to foreign markets like China, where larger screens are more desirable. Though Apple has always targeted the premium end of the market, the price of its phablet could be a deterrent for many domestic consumers. ABI Research analyst Nick Spencer believes the price points for the iPhone 6 Plus are too high for most. Indeed, the prices are comparable to the iPad line, which sells for between $299 and $499 and is not much different in terms of hardware specifications like internal storage. Apple's iPads are also currently suffering from slow sales for many reasons, including the longer upgrade cycle for tablets and the lack of carrier subsidies.
Apple introduced two devices simultaneously for the first time in 2013, the iPhone 5s and the iPhone 5c. The iPhone 5s stood as Apple's flagship, while the iPhone 5c targeted a younger and slightly more price-conscious market. The iPhone 5c has reportedly sold about 24 million units since its release. Pundits have called the device a failure, considering Apple's typical sales. But in truth, the iPhone 5c has outsold most devices on the market and was Apple's fastest growing device for its price point during the second quarter of 2014.
Samsung has been paying attention. Not only has the Korean manufacturer introduced a new design for its Galaxy Note 4, it also announced the Galaxy Note Edge, which features a completely new form factor. As the company that brought phablets to the forefront, Samsung aims to show -- with the Galaxy Note Edge -- that it can continue to innovate, while Apple is just entering the large-screen game.
The Galaxy Note line is successful in its own right, but its figures are nowhere near those of Apple's. Sales of the Galaxy Note 3 surpassed 10 million units in just two months, and it took the original Galaxy Note and Galaxy Note 3 two years to surpass 38 million units collectively. The Galaxy Note 4 is expected to outsell its predecessors. The race won't officially begin until the iPhone 6 Plus and iPhone 6 release on Sept. 19 and the Samsung Galaxy Note 4 debuts in October.
Apple has done a lot to streamline the user experience on the iPhone 6 Plus. Similar to an iPad, the device's home screen can go into portrait mode when turned on its side. Apple also attempted to mitigate the larger size of the iPhone 6 Plus by giving it a smooth, curved frame that is easier to handle, as opposed to the hard, sharp edges seen on previous iPhone models.
"Having the larger screen size for some people who would traditionally be attracted to a phablet, [Apple] wants to win those people back," McDonald said.
One thing that is certain, both Apple and Samsung are bringing forward massive changes in their marketing strategies. But Apple more so as the company fights to prove that it hasn't lost the je ne sais quoi that has made it one of the the world's premier gadget makers.
"This was [Cook's] chance to show that Apple could innovate without Steve Jobs and could become a long term consumer product company that actually meant something -- that could do amazing things in the world and hadn't lost that sense of spirit," McDonald said.
© Copyright IBTimes 2023. All rights reserved.