Walmart Removes 7-Foot Christmas Tree Made Of Marijuana Leaves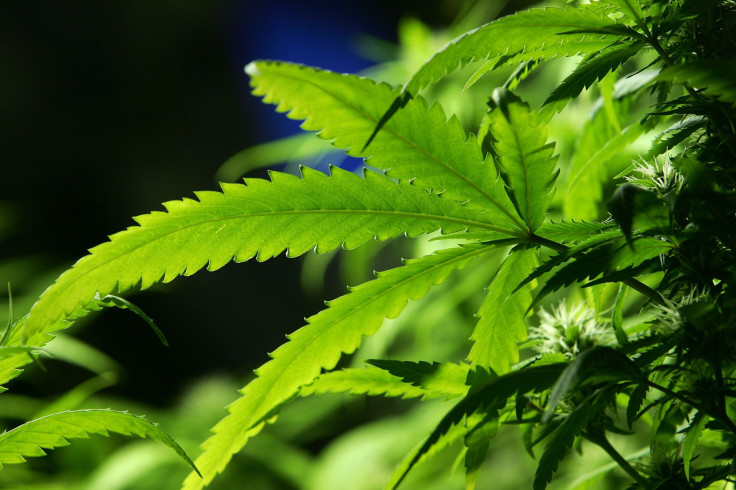 As marijuana legalization becomes more politically popular, the natural course of capitalism dictates that companies will try to cash in on the trend. The latest mega-corporation to do this is apparently Walmart, and just in time for the holiday season.
Reported by the Kansas City Star, Walmart's website had a product listing for a fake Christmas tree made up of little marijuana leaves. Listed at $250, the tree is certainly on the upper echelon of gag gifts to get friends this Christmas, at least in terms of price and ambition. Unfortunately, after the story went wide Wednesday, the product page for the tree disappeared. The internet never forgets anything, though:
Weed website Leafly also covered the tree, noting its pun-filled ad copy.
"This Pot Leaf Christmas tree will "light up" the room and put your mind in the right head-space for holiday cheer. You'll be able to relax and giggle at the marijuana leaves and decorate it as you please. This alternative Christmas tree is perfect for personal top shelf life at home or as a medical dispensary decoration. Green Wishes and Happy Holidhaze!"
"Light up" the room, indeed. It is unclear why the product page is a 404 error now, though it is easy to speculate. Perhaps someone at the company thought it was a bad look for Walmart once multiple websites wrote about it and yanked the product off the website. Walmart did not immediately respond when asked for a comment on the weed Christmas tree or its removal from the website.
As Leafly points out, this is not the first time Walmart has carried a high-dollar weed product. Back in July, Walmart's website carried a $299 rosin press for extracting rosin from plants, which is part of the weed preparation process.
Leafly actually bought and tried one, but some time between July and Wednesday, the product page for the rosin press also became a "404 error."
Curiously, Walmart's website still has plenty of product pages for other weed-related items, like earrings and home decor. Again, at this point, it is unknown why the weed Christmas tree was removed from the website, or if it was even a deliberate action and not just a site error. If you absolutely must have it as the centerpiece of your home decoration this holiday season, it might be worth checking your local Walmart store, just in case.
© Copyright IBTimes 2023. All rights reserved.