Walmart Uses Virtual Reality To Test And Promote Employees
America's largest private employer is using virtual reality technology to determine potential and skill levels of workers who may be fit for promotion.
Walmart is now using virtual reality headsets to find out which set of its employees has the aptitude to take on managerial roles.
The VR skills assessment is part of the company's selection process to find new middle managers. Store workers who apply for a higher-paying management role are fitted with a virtual reality headset to help assess if they are the right candidate for the job.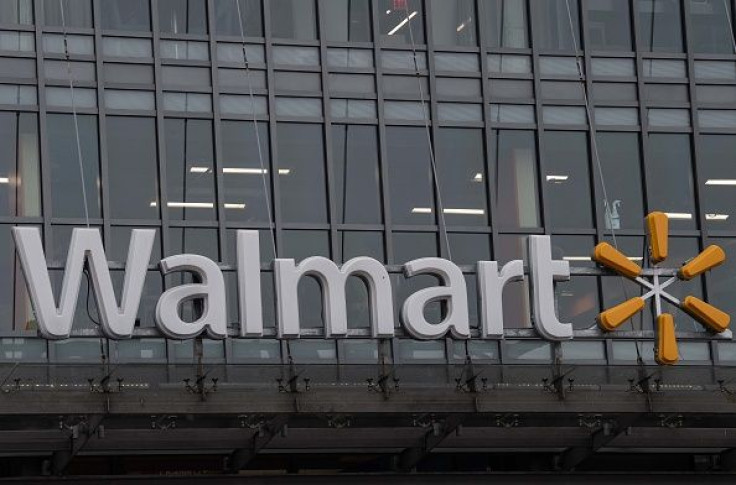 Walmart's Senior Vice President for Associate Experience Drew Holler explained that, with the VR skills assessment, workers can be tested for their knowledge of store departments, decision-making skills, leadership capacities and soft skills to determine where they may be best fit.
The VR headsets place the company's associates in real-life situations, such as giving store tours and calming angry shoppers, to test their knowledge and abilities.
"What we measure is how they engage with us," Holler said. "There's no right or wrong, but it gives an understanding for their level of maturity when it comes to leadership, as well as how they view customer service."
California-based STRIVR designed the virtual reality training using $250 Oculus Go VR headsets. The first VR headsets were first rolled out in 2017 and were used to train associates in 30 Walmart Academies to handlie situations they would encounter at work, ranging from managing the produce section to handling Black Friday madness.
Use of the VR headsets has since expanded to all Walmart storefronts, and, as of February, 10,000 of the company's 1.2 million employees have undergone the skill management assessment.
One of these employees is 32-year-old David Arias, who has been working for Walmart in Economy, Pennsylvania for 12 years. He was promoted and entitled to a 10 percent pay raise after being tested using the VR technology.
One of Arias' VR scenarios required him to act as a manager assisting a store employee and a customer searching for a products in the store aisles. How he handled the virtual reality situations helped the hiring manager determine his leadership and teaching skills.
While the VR assessment is used as one of the data points in the hiring processes, Holler said that the hiring director still makes the final decision.
© Copyright IBTimes 2023. All rights reserved.