Walter Eagle Tail, Competitive Eater, Chokes To Death During Hot Dog Eating Contest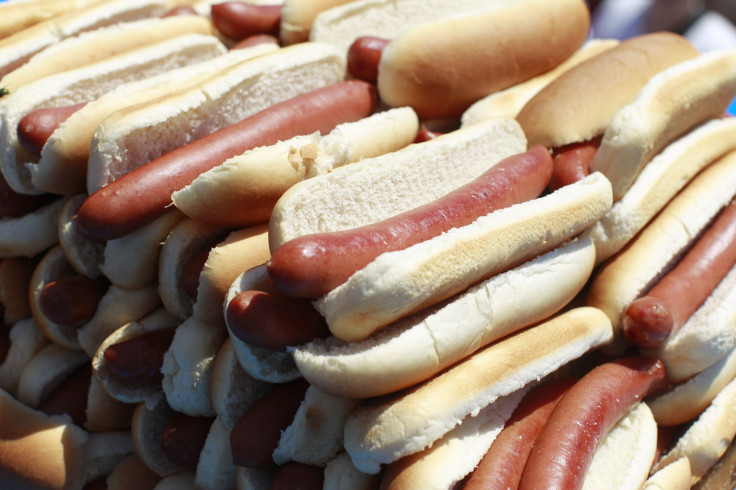 A South Dakota hog dog eating competition ended in tragedy after a contestant choked to death during the Fourth of July event.
According to the Rapid City Journal, 47-year-old Walter Eagle Tail began choking as he participated in the Fourth of July weekend contest held on July 3 in Custer, South Dakota. He was one of six contestants in the competition sponsored by the Custer Chamber of Commerce.
Witnesses say paramedics were immediately called to the scene after Eagle Tail began choking on a hot dog. He was rushed by ambulance to Custer Regional Hospital, where police say he died. "There was someone doing CPR when we arrived," Custer County Sheriff Rick Wheeler told the Journal. "Basically, he probably just suffocated. It got lodged in his throat and they couldn't get it out."
According to Custer Chamber of Commerce Executive Director Dave Ressler, Eagle Tail's death is the first known case of someone being injured during the hot dog eating contest, although the event has been held for only a few years.
Eagle Tail sold jewelry at the Crazy Horse Memorial, a mountain monument in South Dakota that honors the legendary Lakota leader Crazy Horse.
FOLLOW MORE IBT NEWS ON THE BELOW CHANNELS