Want To Be Part Of 'Jurassic World: Dominion'? Here's What You Need To Do
KEY POINTS
Chris Pratt is giving fans a chance to be part of the upcoming movie "Jurassic World: Dominion"
He urged fans to donate money to the "All In Challenge" for coronavirus relief
Robert De Niro and Leonardo DiCaprio started the challenge
Chris Pratt has become the latest celebrity to join the "All In Challenge" amid the ongoing coronavirus pandemic. He is now urging his fans to donate as much as they could to help people who have been badly affected by the deadly disease.
Taking it to Instagram, the 40-year-old actor uploaded a video explaining how he is going to choose two lucky winners and give them the chance to be part of the upcoming movie "Jurassic World: Dominion." The actor started the video by revealing that Justin Bieber nominated him for the challenge.
Later in the video, Pratt noted that it took him two weeks to respond to the challenge because he was busy pulling off some strings to present everyone the "greatest" auction items of all time. The "Guardians Of The Galaxy" star shared that he got Universal Studios to agree with him in giving two spots to lucky fans in the upcoming movie. He also confirmed that the fans who will be chosen for the roles will not be omitted from the feature film. He also teased that the lucky winners will get a chance to be "eaten" by a dinosaur.
"I have been busy. I have been spending the last two weeks pulling off the strings necessary to put together the greatest auction items of all time. Do you want to be eaten by a dinosaur in 'Jurassic World: Dominion?' That is what we got. We got Universal to agree to give two spots, not one, but two spots in the movie where you would be guaranteed to be recognizable and not cut out of the movie," Pratt said.
One role will be given to a sweepstake while another part will be given to the highest bidder.
He also expressed gratitude toward Steven Spielberg, Universal Studios, and director Colin Trevorrow for putting this up together. The "Parks And Recreation" star nominated Chris Evans, Christ Hemsworth, and Robert Downey Jr. for the challenge.
Pratt is one of the many celebrities who joined the challenge to raise money for vulnerable communities amid the pandemic.
The challenge was started a couple of weeks ago by actors Robert De Niro and Leonardo DiCaprio. For their part, De Niro and DiCaprio will be choosing a lucky winner from the list of people who donated to the campaign and give them a chance to make a cameo in their upcoming movie "Killers of the Flower Moon."
They also announced that the winner will get to spend a whole day on the set of the movie and interact with the stars. Lastly, the winner will also be attending the premiere of the film alongside the esteemed celebrities.
Matthew McConaughey, Ellen DeGeneres, Justin Timberlake, the cast of "Friends," Ariana Grande, Kim Kardashian-West, and many more celebrities have already accepted the challenge.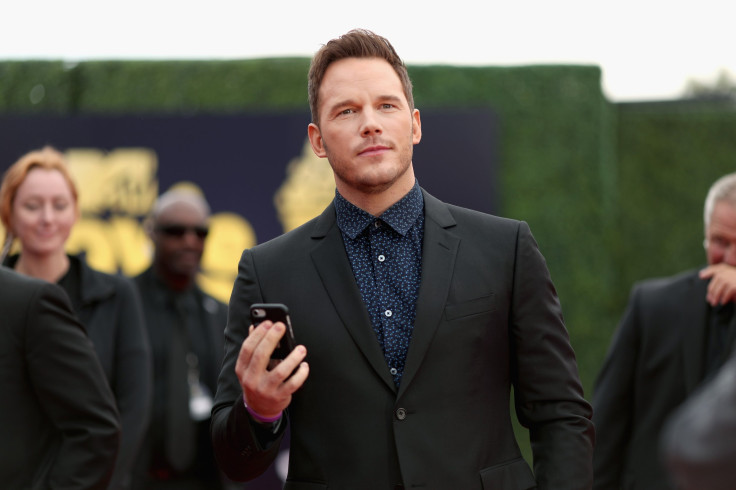 © Copyright IBTimes 2023. All rights reserved.