Want Google Fiber In Your City? Make It Easy For Us, Google Exec Says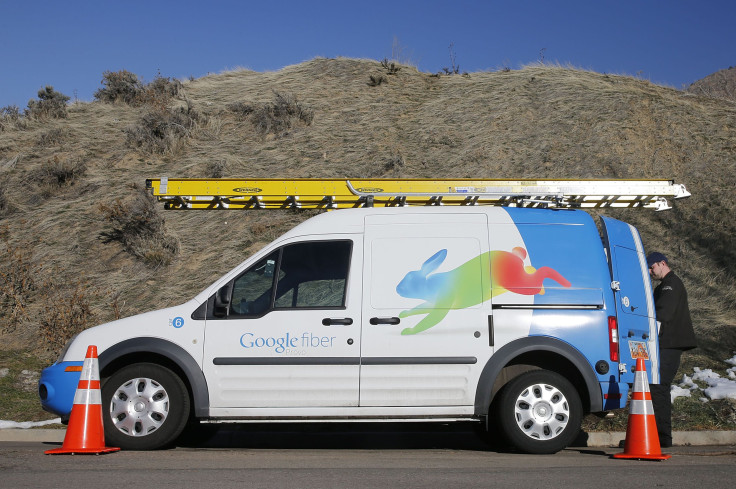 Google Inc.'s high-speed Internet service is slowly rolling out around the U.S., but so far has avoided major metropolitan markets – like New York and Los Angeles – as well as most smaller cities. One Google Fiber executive says bureaucracy is what's holding back the rollout.
"If you make it easy, we will come," said Milo Medin, Google Fiber vice president, according to Wired. "If you make it hard, enjoy your Time Warner Cable."
Cities that want to switch from the slower speed and higher cost of TWC and Comcast need to do more to get Google Fiber in their areas, Medin said. Local governments sticking to outdated approval processes – including ones that require the use of fax machines and outdated maps – are the top reasons why Google Fiber, AT&T GigaPower and other ultra-high-speed broadband service providers avoid rolling out to new areas.
While regulation and the approval process may be part of the problem, analysts from Morgan Stanley say Google is holding out because the process is expensive, and investors are concerned about the search giant's spending. Medin said that areas with low population density were uneconomical for Internet service providers (ISPs) to enter, and local telephone companies also were holding out on allowing them access to the poles necessary for a rollout.
In some cities, owners of large multi-unit dwellings like apartment buildings and condominiums are hesitant to allow Google to install the necessary infrastructure to offer Fiber to their residents, Medin said.
Google is expanding Fiber to Nashville, Tennessee; Atlanta; Charlotte, North Carolina; and towns in the Raleigh-Durham area of North Carolina. The search giant already has the service in Austin, Texas; Kansas City, Missouri; and Provo, Utah, offering free lower-speed access and plans around $130 per month for ultra-fast gigabit access along with television service.
© Copyright IBTimes 2023. All rights reserved.
FOLLOW MORE IBT NEWS ON THE BELOW CHANNELS