Want To Hail A New York Taxi With Uber? Not Until February, City Says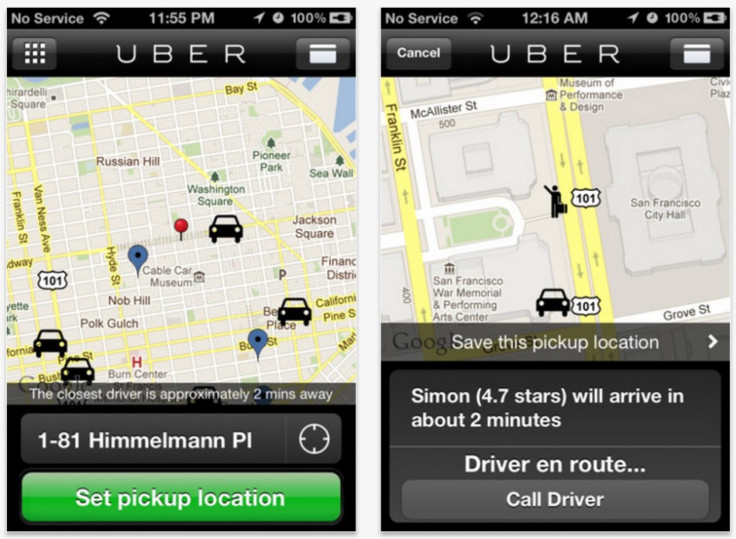 Uber Technologies, the private developer of a smartphone app that matches cabdrivers with passengers, drove over a gigantic pothole when it tried to launch in New York City this week: the venerable Taxi and Limousine Commission.
The TLC nixed Uber at least until February, a municipal notice said, because the San Francisco-based company's app runs afoul of New York's crusty regulations involving taxis, fares, specific rates and payments.
TLC Chairman David Yassky, a former Democratic member of the City Council appointed by Mayor Michael Bloomberg, wrote: "The TLC is eager to pave the way for taxi drivers to take advantage of the most up-to-date technology, including smartphone apps that may help passengers locate available taxicabs more quickly."
Indeed, in May, the TLC authorized a pilot program with another San Francisco software company, Square, to install pilot technology to speed electronic payments in 30 taxis through February. Square, though, only installs a payment device on a smartphone and doesn't do any matching that might run afoul of New York City's cab fares, which went up 17 percent on Tuesday.
Fares are tightly regulated by the TLC, which also determines the number of taxi medallions. The commission's website states explicitly: "It is impossible to pre-calculate a fare because the meter rate depends on traffic, construction, weather and route to the destination."
Uber patrons in other cities like San Francisco, Chicago, Philadelphia and Seattle use the app to hail a cab as well as to determine the ride's price.
Uber president Travis Kalanick said the company had wanted to experiment with 100 New York cabs in a free one-week trial. Cabbies, on their smartphones, would be advised where there are many potential passengers.
Under TLC rules, though, as well as the laws of New York State, drivers aren't allowed to use phones with their hands while driving.
© Copyright IBTimes 2023. All rights reserved.