War Machine, Christy Mack Update: Jonathan Koppenhaver Laughs In Court; Christy Mack Breaks Down In Tears When She Hears 911 Call [VIDEO]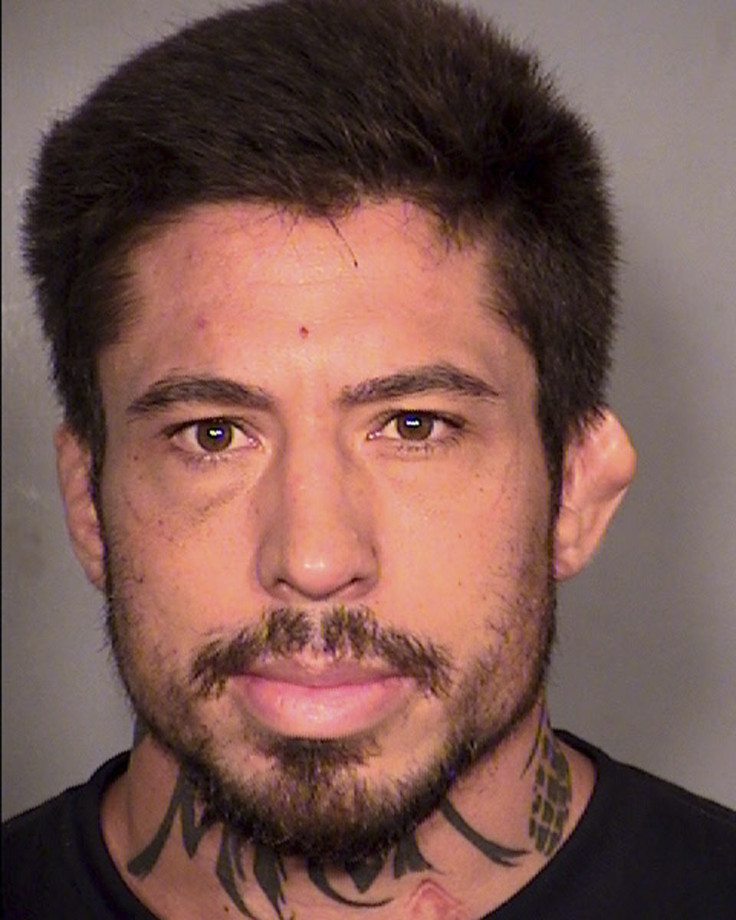 Mixed martial artist War Machine faced a preliminary hearing in Clark County District Court in Las Vegas Nov. 15, KLAS-TV, Las Vegas, reported. The MMA fighter, born Jonathan Koppenhaver, found himself facing 34 charges. The charges against him include "attempted murder, sexual assault and kidnapping," NBC News reported.
War Machine allegedly assaulted then-girlfriend Christy Mack and her friend Corey Thomas. He evaded police for a week before being arrested Aug. 15. Both alleged victims testified during the hearing. Thomas said he ended up in the hospital with a broken nose and dislocated shoulder.
Mack also testified, telling the court "how he [War Machine] had strangled her before and how he had forced her to have sex," KLAS reported. Mack detailed her injuries from the night of the assault, which included a lacerated liver and facial damage. She also said he threatened to kill her and her family several times. However, her testimony was interrupted by War Machine's laughter.
After Mack confirmed there had been sexual violence, War Machine laughed and shook his head. The defense objected to a request by the prosecutor for War Machine's reaction to be on the record. However, Judge Melanie Andress-Tobiasson saw it clearly. "I watched him laugh," the judge said.
KTNV-TV, Las Vegas, had video from the hearing. The judge's reaction to War Machine's laughter is seen, as well as Mack's reaction to hearing her 911 call. Viewers can see the alleged victim in tears as she listened to herself scream.
Thomas also appears in the video and said, "I was looking up at the ceiling in Christy's bathroom, thinking to myself, 'I can't believe I'm going to die in Christy's bathroom.'"
Watch the video below (warning: graphic photos of Mack's injuries are included):
War Machine is due back in court to be arraigned on Thursday, Nov. 20. His attorney, Brandon Sua, told NBC News he'll plead not guilty.
© Copyright IBTimes 2023. All rights reserved.