War With Russia? Putin's Kremlin Says US Relations At Lowest Point Since Cold War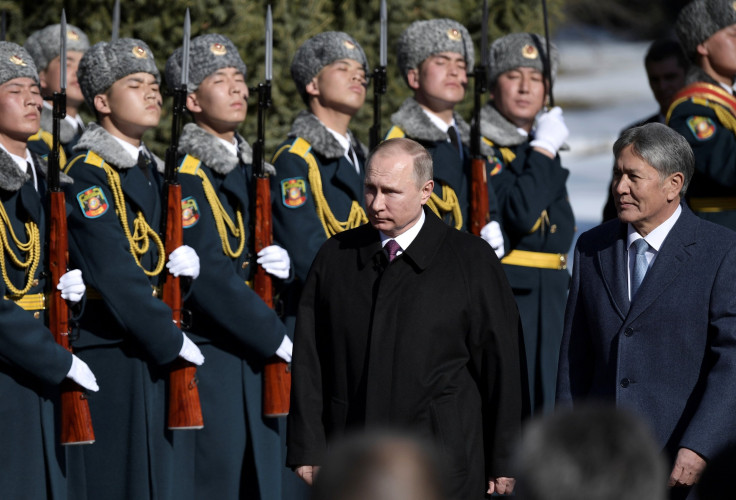 Relations between the United States and Russia were at their lowest point since the era when citizens in both nations feared a nuclear confrontation in the aftermath of World War II, Russian officials said in a statement Tuesday. The news came as the U.S. national intelligence community conducted several probes into President Donald Trump's potential connections to Russian President Vladimir Putin's Kremlin government throughout the former's 2016 presidential campaign.
Sergey Lavrov, the foreign minister of Russia, said diplomacy between the two world powers has only grown more hostile since former President Barack Obama's tenure in the Oval Office and throughout President Donald Trump's first couple months in office.
"It's no exaggeration to say that our relations today are, in fact, at the lowest point for the whole period after the Cold War," Lavrov said, according to translations of Russian media reports published Tuesday morning. "Barack Obama and his entourage began to unfold the tension, and then a confrontation with us, long before the Ukrainian crisis."
Trump ran a successful presidential campaign mainly vowing a hardliner stance on immigration from Latin America and Muslim-majority nations, as well as the promise to ease relations with Putin's Russia. Despite typically opposing the Russian government and its ideologies, Republicans and other voters who supported Trump were more likely to say the Kremlin was a friend of the U.S. than other Americans, an Economist/YouGov poll released Dec. 14 revealed.
As allegations of conspiring with the Russians to secure the Oval Office continue to make national headlines, Trump has tweeted his disdain of the media for reporting on the ongoing investigations and internal White House developments. Trump asked for National Security Advisor Mike Flynn's resignation two days after it was discovered he could be subject to Russian blackmail, before tweeting the entire story was "fake news."
"The rate of an all-out relations landslide degradation accelerated sharply after the coup in Kiev three years ago," Lavrov said Tuesday. The foreign minister went onto to say Obama's sanctions against Russia, after the F.B.I. and C.I.A. discovered the Kremlin was behind cyber-attacks impacting the U.S. presidential election, were unprecedented and only stood to worsen the nations' diplomatic ties.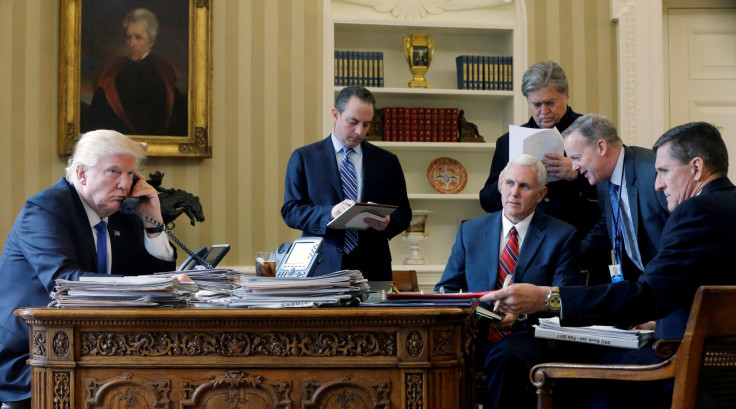 Meanwhile, it remained unclear whether Trump will relax Obama's sanctions on Russia, or attempt to repeal them entirely. Trump accused his predecessor of not being tough enough on Russia during the Ukrainian conflict, and promised he'd be stronger than any of his opponents on the nation during the 2016 election.
"If Putin likes Donald Trump, I consider that an asset, not a liability," Trump said in January. "I don't know that I'm going to get along with Vladimir Putin, I hope I do. But there's a good chance I won't. And if I don't, do you honestly believe that Hillary would be tougher on Putin than me? Does anybody in this room really believe that? Give me a break."
© Copyright IBTimes 2022. All rights reserved.
FOLLOW MORE IBT NEWS ON THE BELOW CHANNELS