'Warframe' Anime Short Officially Announced; See Trailer
KEY POINTS
The Styanax Warframe will receive a short animated featurette to celebrate its release
The frame is inspired by ancient Greek warriors wielding spears and shields
Styanax will be the first Warframe to be featured in a dedicated animated movie
Digital Extremes has revealed that an animated short film based on their hit game "Warframe" is coming soon.
The announcement was made during TennoCon 2022, where the devs and the community celebrated all things "Warframe." Halfway through the presentations, Digital Extremes revealed a short teaser for the game's upcoming playable frame: Styanax.
The teaser clip is only a few seconds long, but it gives a glimpse of Styanax's design and playstyle. Based on the available media, this frame will be a melee-oriented fighter who can wield dual energy spears in combat.
Additionally, it appears that the arrival of Styanax may include a new spear and shield weapon archetype. Whether or not this will be exclusive to Styanax is still unclear, but other Warframes like Excalibur, Valkyr and Wukong have their unique weapons.
This will be the first time that Digital Extremes will release a fully animated featurette to promote a new playable frame. Much of their older trailers and materials primarily used in-game footage or 3D CGI. The only other Warframe featured in a 2D-animated short was Ivara, as part of the promotional material for the release of her collectible statue.
Digital Extremes wrote in the video's description that Styanax's design and fighting style were loosely based on ancient Earth when battles were fought with spear and shield formations.
The new frame's design vaguely resembles the look of a classical Greek hoplite. Its namesake, in particular, is derived from the mythological Greek figure Astyanax, the son of the Trojan prince Hector and his wife Andromache. He is also known by his birth name, Scamandrius.
Styanax is due to be "Warframe's" 50th playable character, and the upcoming animated short is meant to celebrate this milestone. The game first went into closed beta back in 2012, and it has remained in an open beta state since 2013.
The release date of the animated short was not revealed. But it is expected to premiere before or alongside the release of Styanax and the "Veilbreaker" expansion sometime in August. The expansion will serve as a follow-up to "New War." It will then be succeeded by "The Duviri Paradox" later this year.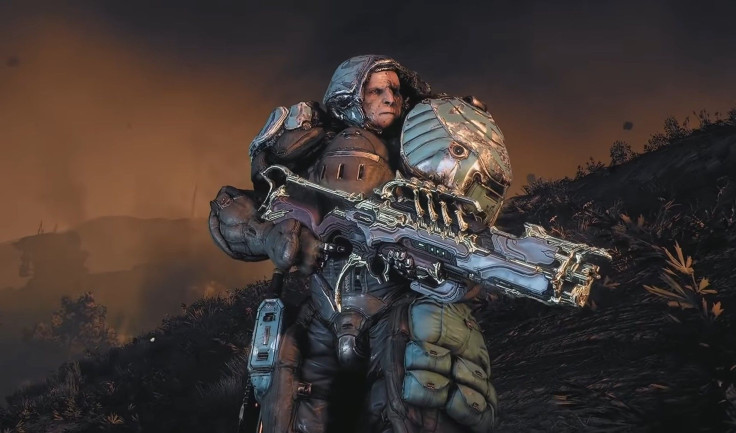 © Copyright IBTimes 2023. All rights reserved.