'Warframe': Fan-Favorite Character Returns In 'Veilbreaker' Update
KEY POINTS
Kahl-175 will return as a playable character in "Veilbreaker"
Players will be able to customize Kahl's appearance
The update will bring back old bosses from "New War's" storyline
The next free update for "Warframe" is set to expand upon the events of "New War," and it's bringing back a familiar face alongside a few new interesting additions to the ever-evolving F2P game.
"Veilbreaker" will shed a little more light on the aftermath of the war against the Sentients. Here, players are also going to see the return of Kahl-175, the brave Grineer Lancer who served as one of the playable side characters from last year's major story update.
Experiencing "New War" through the eyes of Kahl was something that many players appreciated. It not only gave "Warframe" a more grounded feel, but it also let its fans feel what it was like to be an ordinary clone soldier fighting against a superior foe.
In "Veilbreaker," Kahl will once again take the spotlight as a playable character. After surviving his heroic sacrifice attempt in the previous story's events, Kahl will be taking another mission, and this time, he and his brothers will be taking the fight to the remnants of the Sentient armada.
Kahl is getting access to a jetpack in the update, which will give him more mobility than before. He'll also be armed with his trusty Grakata and a bundle of frag grenades, which he uses against a hostile Grineer mech.
What's more interesting is that Kahl is getting cosmetic items in the form of armor pieces. Some appear to be brand new, while others bear heavy similarities to the armor worn by existing Grineer units. The biggest implication of this is that Kahl might stay permanently as a playable character, though whether his true allegiance belongs to the Queens or the Tenno remains a mystery.
"Veilbreaker" will also be reintroducing Archons as recurring boss-type enemies, and the Sentient Erra will also be coming back to some extent. He appears as a heavily-modified version of himself in the trailer, though it is unsure if he'll become a boss enemy or not. Regardless, players can expect to see some loose ends regarding "New War's" ending get tied up.
The new update is scheduled to go live sometime this August along with Styanax, the new Warframe inspired by heroes and legends of Earth's history.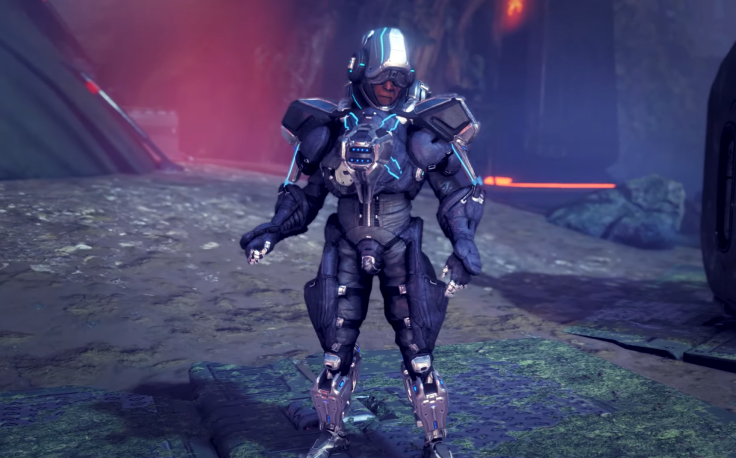 © Copyright IBTimes 2023. All rights reserved.