Warner Bros Allegedly Considering Reducing Amber Heard's Appearance In 'Aquaman' Amid Defamation Case
KEY POINTS
Amber Heard's role in "Aquaman" may be removed
Amber Heard's screen time in "Aquaman" may be limited
Some netizens have been petitioning for Amber Heard to be removed from "Aquaman"
Warner Bros is reportedly considering reducing Amber Heard's screentime in the upcoming "Aquaman" movie amid her defamation case.
According to sources, the production company is thinking about removing Heard's character Meera from "Aquaman 2." But Warner Bros is also thinking about reducing her screen time.
We Got This Covered also claimed that Heard's character may be replaced by "Game of Thrones" star Emilia Clarke. However, nothing has been finalized today.
Weeks ago, fans of Johnny Depp signed a petition to remove Heard from the "Aquaman" franchise after audio recordings of their heated feud was made public by Daily Mail. In the audiotapes, Heard taunted Depp by saying that no one would believe that he's a victim of domestic abuse.
In 2016, the actress claimed that Depp physically and mentally abused him. But the recordings suggested otherwise. The "Pirates of the Caribbean" star has been denying the allegations that he's a wife-beater by saying that Heard is really the perpetrator.
On Twitter, some netizens have also expressed their desire to have Heard removed from the "Aquaman" franchise.
"@wbpictures we want Amber Heard removed from 'Aquaman 2.' She is nothing but an abuser. I'm sure if it was a male he would be fired just coz she's a female doesn't mean Jack [expletive]. If you keep her in you are supporting abuse," Twitter user @SammiLynn1953 said.
"@warnerbros fire Amber Heard. Don't just reduce her time on screen. If she is anywhere in 'Aquaman' 2 I won't pay a single cent to watch it. I refuse to spend money on anything that supports an abuser!!!" Twitter user @JacintaMary_Art said.
"@warnerbros remove Amber Heard from 'Aquaman.' Such abuse, lies, and crimes should not be tolerated," Twitter user @tipdesportes said.
"I'm not going to watch 'Aquaman' if Amber Heard still plays Meera. No matter how hotter is Jason Momoa. #JusticeForJohnnyDepp #AmberHeardIsAnAbuser #WarnerBros," Twitter user @GChaconcita said.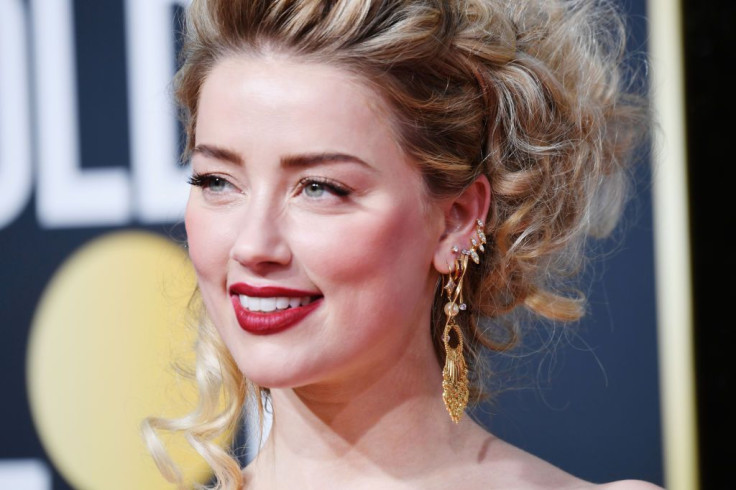 © Copyright IBTimes 2023. All rights reserved.