WarnerMedia Head Ann Sarnoff Says 'Wonder Woman 1984' Release Depends On COVID-19 Situation
KEY POINTS
WarnerMedia has said that the release of "Wonder Woman 1984" depends on the COVID-19 situation
The movie's release date has been moved to Dec. 25, but it would still depend on the situation
"WW 1984" stars Gal Gadot, Chris Pine, Pedro Pascal, and Kristen Wiig
WarnerMedia head Ann Sarnoff has made it clear that the release of the highly anticipated movie "Wonder Woman 1984" depends on how the U.S. is going to manage the COVID-19 situation in the coming weeks.
At Variety's Power of Women summit, Sarnoff opened up about the second movie in the "Wonder Woman" franchise and said that the production giant is hoping to release the project in theaters on Christmas Day.
However, she also said that the company will be closely monitoring the conditions and will make an appropriate decision after seeing the rate of COVID-19 cases.
"I hope so. It really is about how the U.S. continues to open, and whether there are any other surges. We've got a little bit of time to figure that out," Variety quoted Sarnoff, as saying.
"Wonder Woman 1984," which stars Gal Gadot in the lead role, has been rescheduled several times due to the global health crisis. The sequel to the 2016 blockbuster hit "Wonder Woman" was originally scheduled to hit the theaters on June 5, 2020 but was delayed to Aug. 14 due to the pandemic.
The movie was pushed back once again and was scheduled to release on Oct. 2. However, due to the rising number of cases in New York, Los Angeles, and other states, the company decided to give the movie a new release date.
The movie is now scheduled to hit theaters on Dec. 25.
Recently, Patty Jenkins, the director of "WW84," disclosed that the superhero flick would not be released on streaming platforms and reassured the fans that it will surely premiere on the big screen. Jenkins made the statement while replying to a tweet that claimed the movie could be releasing in the theaters and streaming services on the same day.
"Correct. Direct to streaming is not even being discussed. We are still 100% behind the theatrical experience for #WW84 and supporting our beloved theater business," Jenkins wrote on Twitter.
The movie tells the story of Diana Prince or Wonder Woman squaring off against Maxwell Lord (played by Pedro Pascal) and the Cheetah (portrayed by Kristen Wiig), a villainess who possesses superhuman strength.
"Wonder Woman 1984" also stars Chris Pine, Connie Nielsen, and Robin Wright in pivotal roles.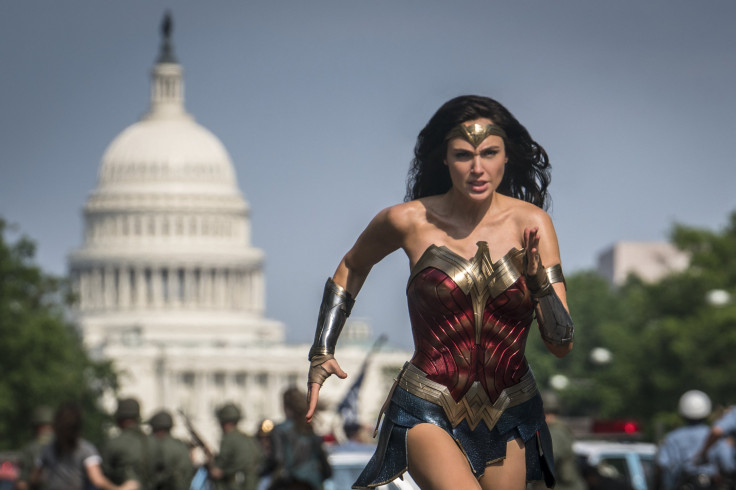 © Copyright IBTimes 2023. All rights reserved.