Watch All The Oscar-Nominated Animated Shorts Online [VIDEOS]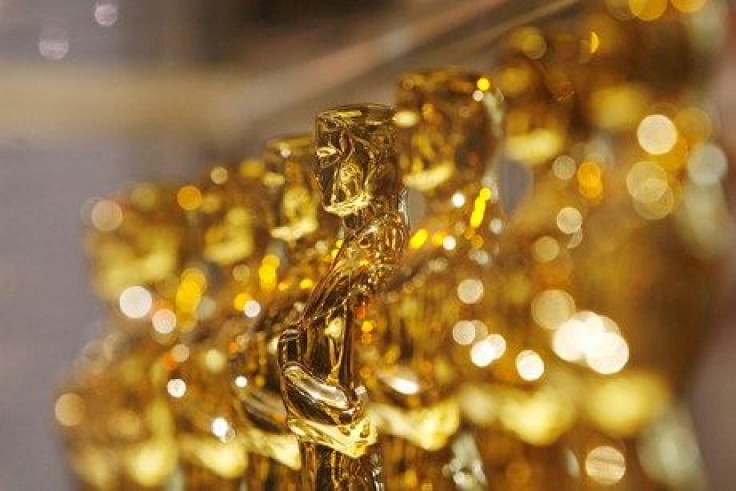 The 2013 Oscars will air Feb. 24, and to get you prepared for the big night, several filmmakers have released their nominated animated shorts online for free. Fans can watch the five films nominated for Best Animated Short Film online and join the speculation over this often obscure category.
Previously, Disney released "Paperman," directed by John Kahrs, online, and the four other animated short films nominated for an Oscar have followed suit. Slate was the first to present the animated short films online. Fans can see "Adam and Dog," directed by Minkyu Lee, "Fresh Guacamole," directed by PES, "Head Over Heels," directed by Timothy Reckart and Fodhla Cronin O'Reilly, and "Maggie Simpson In 'The Longest Daycare'" directed by David Silverman. "The Longest Daycare" stars Maggie Simpson from the hit Fox series "The Simpsons."
Each of the five nominated shorts offers its own approach to the animation and storytelling. "Maggie Simpson In 'The Longest Daycare'" may be the most traditional, emphasizing the comedy and storytelling that makes "The Simpsons" so compelling, while "Paperman" is a mix between traditional and computer animation with no dialogue and follows the protagonist as he tries to reach out to a woman he met on the train. "Head Over Heels" is a stop-motion story focusing on an older couple as they drift apart. "Fresh Guacamole" follows a chef preparing that dish in a rather unconventional way; grenades act as avocados and dice, poker chips and other unconventional items get added to the mix. "Adam and Dog" takes the Genesis story from the Bible and shifts the perspective not to Eve or the serpent but to Adam's dog.
All five Oscar-nominated animated short films can be viewed below. Tune in to the Oscars on Feb. 24 on ABC to see which will be named Best Animated Short Film. The films are also being presented together in select theaters, and fans should see if a local theater is screening the animated films for the best viewing experience.
"Paperman"
"Adam and Dog"
"Fresh Guacamole"
"Head Over Heels"
"Maggie Simpson In 'The Longest Daycare'"
© Copyright IBTimes 2023. All rights reserved.