Watch: Hillary Clinton Reads 'Fire And Fury' In 2018 Grammys Skit
During the 2018 Grammys, host James Corden told the audience that not all winners have to be musicians because there's an award for west spoken word album, which big-named, non-artists like Barack Obama and Hillary Clinton have won.
This all led up to a skit featuring celebrities auditioning to narrate the best-selling book "Fire and Fury: Inside the Trump White House" by Michael Wolff, and none other than Clinton showed up to try out for the job.
After John Legend auditioned and failed because his voice was too smooth, Cher tried out, then Snoop Dogg, Cardi B and, finally, DJ Khaled, but Corden told him it wasn't going to work before he shot back "Everything I do works."
Luckily, there was still one last person auditioning for the gig: Clinton. When she first showed up on screen, she had the book covering her face, but when she lowered it and the audience could see her face, it was met with a loud applause from the audience.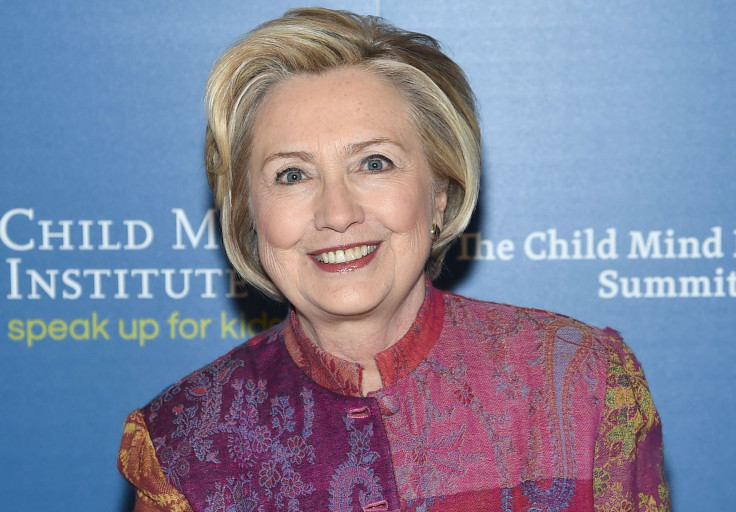 "He had a longtime fear of being poisoned," she read. "One reason why he liked to eat at McDonald's, nobody knew he was coming and the food was safely pre-made."
Once she finished, Corden quickly jumped out to tell her that she's the one for the job and that she'd easily win a Grammy for her narration of the text, which clearly made her very happy to hear seeing as she had a large smile on her face.
© Copyright IBTimes 2023. All rights reserved.