Watch: Jimmy Fallon Delivers A 'Different' Type Of 'Tonight Show' Monologue
Jimmy Fallon was forced to deliver a monologue to an empty set of chairs on "The Tonight Show" on Thursday as a result of the looming threat of coronavirus. Fallon, who joked about the odd situation during the opener, warned viewers that the episode would be "a little different" than they were used to.
Fallon revealed at the start of the episode that they intended to do the talk show in front of a live studio audience as they normally would, but he and NBC decided it would be "smarter to not have an audience" to do their part in preventing the spread of COVID-19.
Fallon decided to perform his traditional monologue of jokes to start things off from the comfort of his desk-- without the sound of audience feedback. At first, he lightened the already off mood with a joke about how small the cue cards were and The Roots, along with Steve Higgins and whatever crew was on the floor at the time, encouraged the host with laughter.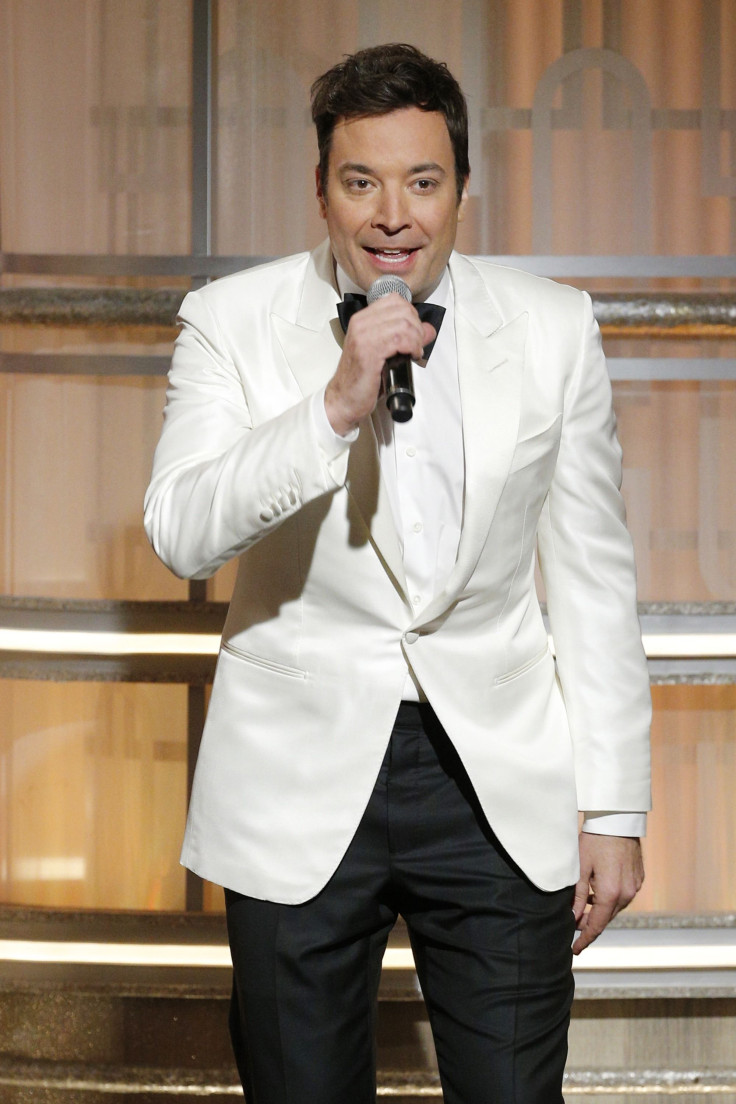 After telling a few jokes in mostly silence, save for the few chuckles from Questlove and Fallon himself, the host broke out of the monologue to explain that normally they would rehearse these jokes in front of an audience before televising them. "Just bear that in mind," Fallon said before laughing. "I think you know already."
During the monologue, Fallon seemed to cope with the uniqueness of the episode by casually organizing the cue cards on his desk, which ultimately lead to him, once again, breaking the monologue to put one of them in the paper shredder. Soon after, the host and the "Tonight Show" band did what they do best and broke out in song.
Following a joke about 3 Doors Down, The Roots and Fallon broke into "Kryptonite," which prompted Questlove to proudly exclaim: "Wow, we know that!"
TooFab reports that the coronavirus cancellations have extended into the late-night shows with three major talk programs -- Stephen Colbert's "Late Show," Fallon's "Tonight Show," and Seth Meyers' "Late Night" -- taking at least a week off.
Watch Fallon's "Tonight Show" opening monologue below:
© Copyright IBTimes 2023. All rights reserved.