Watch Live: SpaceX Rocket To Launch Koreasat-5A Communication Satellite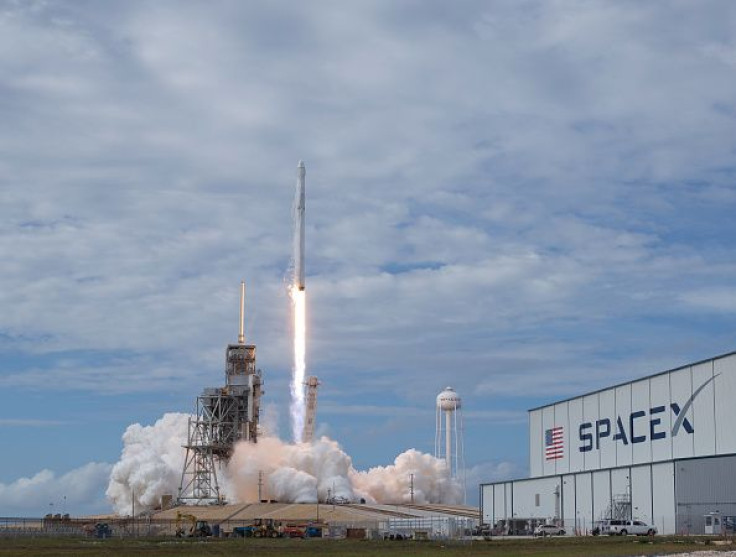 A SpaceX rocket is scheduled to launch a Koreasat-5A from the Kennedy Space Center Monday afternoon. As of Monday morning the launch window was scheduled to open up at 3:34 p.m. EDT and close more than two hours later at 5:58 p.m. Barring any changes in the weather or any mechanical complications the launch is expected to happen as scheduled. A backup window is scheduled for Tuesday with the launch window set for the same time.
The SpaceX rocket for the Koreasat-5 was on Launch Pad 39A Sunday evening and ready to go on Monday. The historical launch pad, which was used for the Apollo Missions, was recently updated.
The Falcon 9 will launch a Koreasat-5A communications satellite into space for South Korea's only satellite provider. The satellite will provide direct-to-home broadcasting, broadband and backhaul services, according to a SpaceX release on the launch. This satellite will replace the Koreasat-5 to expand coverage for the company across Asia and the Middle East. This satellite in particular will provide coverage of the Persian Gulf, Indian Ocean, South China Sea and the East China Sea, according to SpaceX.
Monday's plan has the rocket launching the satellite to a Geostationary Transfer Orbit, or GTO, meaning it will orbit Earth near the equator and seem to stay in one spot above the Earth. Approximately 36 minutes after liftoff, the satellite will be deployed. And following stage separation the first stage will attempt a landing on the droneship called "Of Course I Still Love You" that will be in the Atlantic Ocean waiting for the landing.
Visitors to the Kennedy Space Center on Monday will have access to two viewing areas for the launch. They can either view from the Apollo/Saturn V or the main visitor complex. Viewing for both of these areas is included in the ticket for the day with no additional ticket needed for transportation, said the KSC website.
The company, started by Elon Musk, is planning to launch its Falcon Heavy rocket for the first time in December, pushed back from the original goal of a November launch. An information page on NASA's Kennedy Space Center website previously listed the launch for November but that page has since been removed and a new one, with a December launch target was added.
The launch will be broadcast live on SpaceX's website as well as on its YouTube channel or you can watch live here:
Update 4:47 p.m. EDT: SpaceX successfully launched the Koreasat-5A Monday afternoon, successfully completing the mission and deploying the satellite to its position in GTO. While the first stage of the Falcon 9 was completing re-entry the live feed from the droneship cut out, but came back in time to show a first stage landing on the ship amidst some flames.
© Copyright IBTimes 2023. All rights reserved.