Watch 'Modern Family' Cast Get Slimed At The Kids' Choice Awards [PHOTO & VIDEO]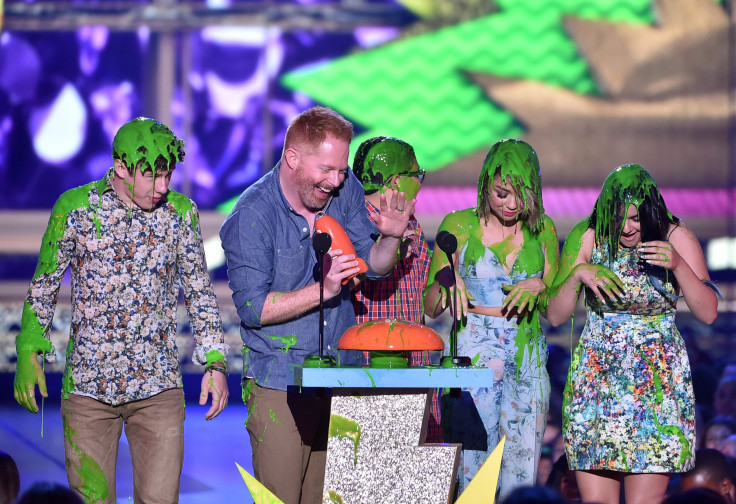 There is no stopping the slime! Everyone knows that no one is safe from getting covered in the green goo at the Nickelodeon's Kids' Choice Awards. This year, "Modern Family" not only took home the orange blimp award for Favorite Family TV Show, but they also became the first group to get slimed!
ABC stars Jesse Tyler Ferguson (Mitchell), Nolan Gould (Luke), Rico Rodriguez (Manny), Sarah Hyland (Haley) and Ariel Winter (Alex) were on hand to accept the award. "Modern Family" beat out "Agents of S.H.I.E.L.D.," "The Big Bang Theory," "The Flash," "Gotham" and "Once Upon a Time." Ferguson thanked the crowd, joking that they decided to "let the 39-year-old" talk at an award show for kids. Before they could exit the stage, Ferguson made one last comment about being grateful about not getting slimed … and that's when the green goo dropped from above.
Watch the first slime of the 2015 Kids' Choice Awards below:
For Kids' Choice live stream information click HERE. Check out the full nominees list HERE.
© Copyright IBTimes 2023. All rights reserved.