Watch: Mysterious 'Loch Ness Monster'-Like Creature Found Dead On Georgia Beach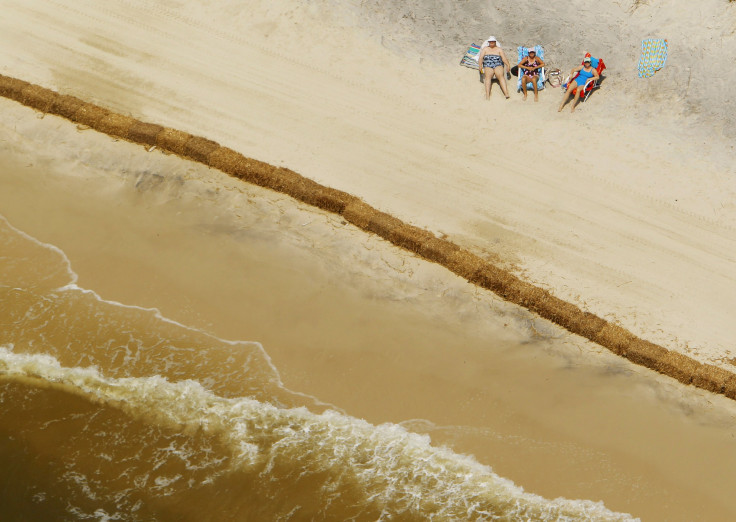 The carcass of a mysterious sea creature washed up on a Georgia beach over the weekend and was being compared to the Loch Ness monster. The photos and a video of the creature was shared by Jeff Warren, who spotted it while out boating with his son around Wolf Island National Wildlife Refuge in Golden Isles on Friday.
Warren spoke to local media News 4 Jax and said when he first saw the carcass, he thought it was a dead seal. But upon closer inspection, he said, it seemed to be resembling something from the prehistoric times.
Images shared on social media showed the carcass was being eaten by birds as it was lying on the sand. Apart from having a long tail and small head, the unidentified creature also had a long tail and two fins. These features are associated with Nessie, which in the Scottish folklore is a lake monster inhabiting Loch Ness in the Scottish Highlands.
After looking at the pictures on social media, one user wrote: "I knew The Loch Ness Monster was real. There is a lot of ocean and tunnels leading to lakes, but only small percentage is explored." Another simply added: "Loch Ness Monsters are real."
When Action News Jax contacted the U.S. Fish and Wildlife Service for help in understanding what the creature could be, the agency said some animals had a long neck and small head, resembling the prehistoric Plesiosaur, an extinct large marine reptile species that existed more than 200 million years ago.
According to the Director Dan Ashe, these sea animals decompose in such a way that it starts to look like a Plesiosaur. A similar incident occurred when 30ft-long basking sharks decomposed and began looking as if they had a long neck and small head.
Meanwhile, biologist and eel specialist Dr. Kenneth Tighe told BBC it was likely the creature was a fangtooth snake-eel or a garden or conger eel as "all three of these species occur off Texas and have large fang-like teeth."
Last year, another mysterious sea creature washed up on the shoreline in southwest Texas after the floods prompted by Hurricane Harvey. Photos of the strange faceless animal with fangs were shared on social media and quickly went viral.
© Copyright IBTimes 2023. All rights reserved.