Waterboarding, Other CIA Torture Tactics Under Trump: Ongoing Lawsuit Threatens Trump's 'Worse Than' Waterboarding Plan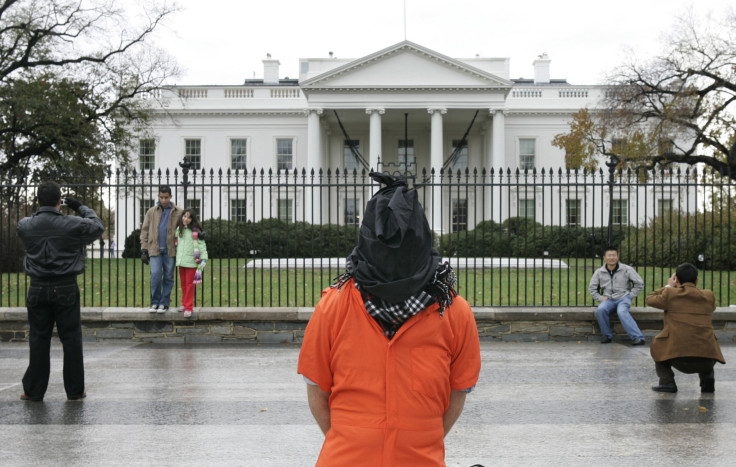 A lawsuit that aims to hold Americans accountable for their complicity in alleged torture can derail President-elect Donald Trump's promise to bring back waterboarding "and worse" to counter terrorism.
The case filed in October 2015 by two former detainees and the representative of a third who died in custody, being heard in the U.S. District Court, Eastern District of Washington, concerns two defendants – James Elmer Mitchell and John "Bruce" Jessen – who were psychologists hired by the CIA to create and execute an enhanced interrogation program at an overseas CIA facility.
The case is significant as it marks the first time in 228 years since the Alien Tort Claims Act — where the statute is interpreted to allow foreigners to file lawsuits in the United States for violation of their human rights — has been invoked. Dror Ladin, a lawyer with the American Civil Liberties Union who is appearing on behalf of the plaintiffs, said that if successful, the case may set a legal precedent that could, in theory, allow other prisoners to similarly claim they were victims of the U.S. war on terrorism, according to Bloomberg.
The three plaintiffs — Suleiman Abdullah Salim of Tanzania, Mohamed Ahmed Ben Soud of Libya and Gul Rahman (who was captured from Islamabad and later died as a result of hypothermia while in custody in Afghanistan) — were subjected to various forms of torture ranging from regular beatings, forced rectal feeding, waterboarding, sensory and sleep deprivation, shackling in painful stress positions and confinement in coffin-like boxes, to even mock executions, according to Vice News, ACUL reports and statements recorded in the case.
These aforementioned techniques were developed by Mitchell and Jessen to cause a state of "learned helplessness" in order to break the detainees' wills. A company run by the two psychologists also made $81 million "as private profiteers from torture," Ladin said in an interview with Bloomberg.
However, Larry Larsen, a spokesman for Mitchell and Jessen, told Bloomberg that the money the psychologists' company made had "nothing to do with the plaintiffs' case," and was paid by the hour as part of a government contract that "provided up to 100 people, doing a variety of highly sensitive duties, deployed year round to dangerous places, embedded in the CIA, and under the direct command and control of CIA."
The government is covering the psychologists' legal fee and they are being represented by a lawyer named Henry Schuelke.
"Dr. Mitchell and Dr. Jessen are patriots who answered their government's call following the catastrophic terrorist attacks of 9/11. … Their interrogations of the world's most extreme terrorists were authorized in their entirety by the Department of Justice and led to actionable intelligence that saved countless lives," Schuelke said in a statement.
Mitchell also defended his actions in a book based on his experiences that was released in 2016, titled, "Enhanced Interrogation, Inside the Minds and Motives of the Islamic Terrorists Trying to Destroy America."
However, Senior U.S. District Judge Justin Quackenbush on Thursday hinted that he may reject the argument presented by the psychologists, which claimed that they were acting as agents of the CIA and that they cannot be held accountable for claims made by prisoners who were held as enemy combatants.
"I don't think the facts establish that they were acting as agents of the U.S. …The contracts are explicit they were independent contractors," Quackenbush told lawyers and added that he will submit a written ruling later.
Although the CIA was not marked as a defendant and has subsequently not commented on the case, the lawsuit follows the release of a Congressional report on CIA interrogation techniques in 2014, which caused the agency to receive a lot of negative attention.
FOR FREE to continue reading
✔️ Unlock the full content of International Business Times UK for free
offer available for a limited time only
✔️ Easily manage your Newsletters subscriptions and save your favourite articles
✔️ No payment method required
Already have an account?
Log in
© Copyright IBTimes 2023. All rights reserved.