On The Way To 'Europe's Crypto Capital,' Lugano Makes Bitcoin, Tether, LVGA Legal Tenders
KEY POINTS
BTC, Tether, LVGA will be used for paying for public services
Lugano plans to become Bitcoin capital of Europe
Cities globally are seeing mass adoption of cryptos
The Swiss city of Lugano said it will make Bitcoin legal tender and allow citizens to pay for public service fees or taxes using the token. Along with the most sought-after cryptocurrency, which was worth more than $41,000 on Friday morning, the city also adopted stablecoin Tether and its own token, LVGA.
"Plan B is all about making Lugano a place where cryptos are accepted by everybody and everywhere in the public and the private sector. Not all cryptos of course! Bitcoin, Tether, and LVGA (city's token)," said city director Pietro Poretti Thursday.
This essentially means that in the near future, citizens will be able to pay for all public services including parking tickets, passport issuance fees, meals and tuition fees, dog taxes, events fees, among others in the three cryptocurrencies mentioned above.
This was announced as a part of Lugano's "Plan B," a roadmap to make the city the Bitcoin capital of Europe by the Lugano government and Tether.
Plan B involves the creation of a physical venue in the heart of the city which will function as a hub for Bitcoin and blockchain startups interested in making the city their home.
Another part of Plan B is to create a specialized curriculum on bitcoin technology and the Lightning network in a partnership with local universities to increase the skills of young students in these new technologies.
Though El Salvador's pathbreaking decision to make Bitcoin legal tender last year didn't find many takers among countries, many cities have warmed up to the idea. In the U.S., Miami and New York are in a race for the 'crypto capital' title.
"El Salvador's GDP increased by 10% and its tourism by 30% after declaring bitcoin a legal tender," Tether CTO Paolo Ardoino said during the event. "Imagine what we can do in a city at the centre of Europe."
The current geopolitical uncertainty has led to a surge of interest of investors in digital assets instead of traditional currencies. Bitcoin price also touched the $45k mark recently after trading lower for weeks.
Industry insiders believe that the mass adoption of cryptos that comes amid the Russia-Ukraine crisis is a sign that cryptos are here to stay.
"In current geopolitical uncertainties, investors are looking at decentralized assets which can be liquidated easily without interference from central banks or financial institutions," Shivam Thakral, CEO of Indian exchange BuyUCoin, told International Business Times.
"Crypto provides a lucrative alternative to the global investor community who are looking to move from sluggish traditional assets to technology-backed assets highly secure crypto assets over the blockchain."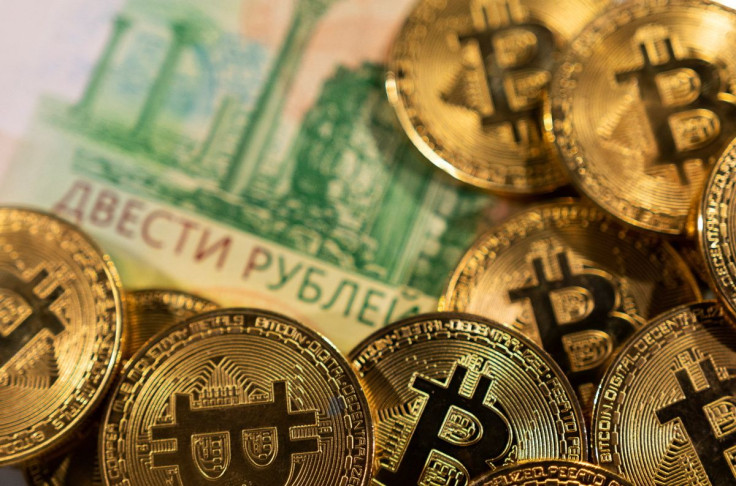 © Copyright IBTimes 2023. All rights reserved.