Weak US Home Sales Add To Recent Downbeat Data: Daily Markets Wrap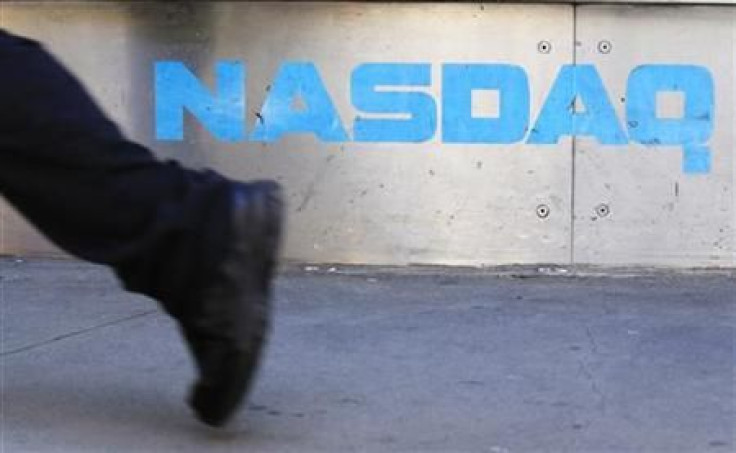 A surprisingly weak U.S. new-home sales report Friday exposed the vulnerability of the nation's economic recovery and renewed hopes -- or fears, depending on one's views -- that the Federal Reserve will expand its balance sheet for a third time by purchasing more bonds. Nonetheless, stocks rose slightly Friday buttressed by rising energy prices, but had a lackluster week.
Economists expected an increase in new-home sales last month, but they fell -- despite the warmest January-February in 65 years. That disappointment followed downbeat manufacturing reports from China and Europe. And then there were rising yields on bonds in Spain, where the unemployment rate is 24 percent. Clearly, global growth is vulnerable.
Meanwhile, U.S. corporate balance sheets appear invulnerable by comparison. According to the Fed funds report for the fourth quarter, 77.6 percent of nonfinancial corporate debt is long term, which minimizes the risks of having to roll over these loans any time soon. Also, the ratio of liquid assets to short-term liabilities is at its highest level since the third quarter of 1955, which means that companies have a lot of money on hand for acquisitions, dividends, expansion, and growth.
Stocks. Energy shares led the major U.S. equity indexes slightly up for the day. The Dow Jones Industrial Average rose 0.27 percent to close at 13,080.73 -- but it fell 1.15 percent for the week, only its second weekly drop this year.
Bonds. Treasury yields slipped to 2.24 percent. The yield on Treasury Inflation-Protected Securities, or TIPS, fell into negative territory for only the second time this year.
Currencies. The dollar fell hard against a basket of six rival currencies. Since Monday, the greenback has lost 0.6 percent of its value. The euro rose, but trimmed gains as Italian and Spanish bonds yields climbed.
Commodities. Crude oil climbed 1.8 percent to nearly $107 per barrel on fresh Iran-related fears. Copper rose and gold was up about 1 percent. Despite the day's gains, the Thomson Reuters/Jefferies CRB Index remains below all its moving averages. Agricultural grains were nearly all up.
© Copyright IBTimes 2023. All rights reserved.
FOLLOW MORE IBT NEWS ON THE BELOW CHANNELS