A 'wealthy' Christmas tree leaves Abu Dhabi hotel sighing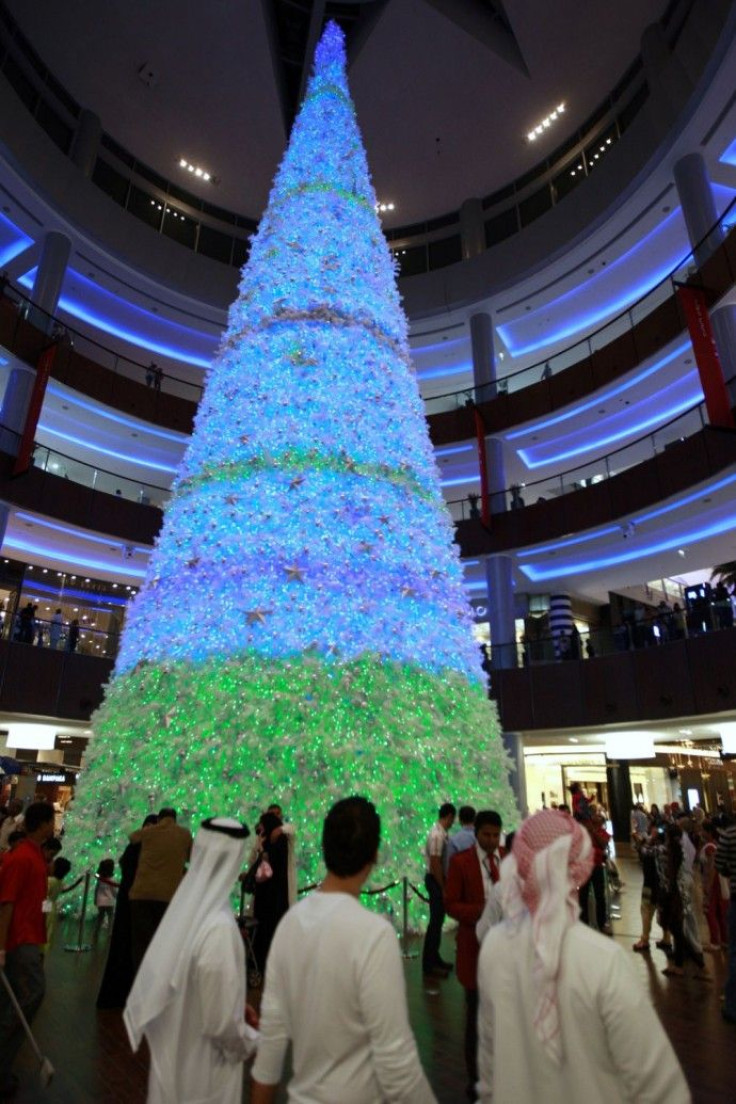 After putting up a Christmas tree clad in real ornaments, a luxury hotel in Abu Dhabi, UAE, has expressed regrets for having boasted of the $11 million Christmas tree and called it an overload in holiday spirit, the local media reported.
The Christmas tree was unveiled at Emirates Palace hotel in Abu Dhabi last week to boost the holiday mood of its guest and attract tourists' attention. The tree was adorned with gold, silver, gems and precious stones including rubies and diamonds from a hotel jeweler. However, the management feels now that it was excess to do so, a statement from the luxury hotel said.
"The hotel regrets attempts to overload the tradition followed by most hotels in the country with meanings and connotations that do not fall in line with the hotel's professional standards, the statement said.
The Christmas tree is 43-foot high and is displayed in the hotel's building. But the hotel seems to be trying to keep away as the management holds a hotel-based jeweler responsible for the "luxurious" decoration of the tree.
The hotel is just a venue for exhibiting the tree, the statement said.
UAE has a huge proportion of foreign population. Therefore, despite being predominantly a Muslim state, Christmas is celebrated with great spirit here with malls and hotels adorned in the festivities. Regrets apart, the opulent Christmas tree at Emirates Palace hotel in Abu Dhabi is already amusing tourists, according to media reports.
© Copyright IBTimes 2023. All rights reserved.