Weed Killer Chemical Glyphosate Found In Oat-Based Breakfast Products, Report Says
A recent study conducted by the non-profit Environmental Working Group (EWG) found that a number of breakfast foods and cereals sold in the United States may contain trace amounts of glyphosate, the main ingredient in weed killers linked to cancer.
According to the report, 31 out of the 45 food products that were tested, which included PepsiCo's Quaker Old Fashioned Oats and General Mills' Cheerios, had potentially dangerous level of the herbicide in them.
"We're very concerned that consumers are eating more glyphosate than they know," said Scott Faber, the vice-president of government affairs at EWG, Pop Sugar reported.
"I grew up eating Cheerios and Quaker Oats long before they were tainted with glyphosate. No one wants to eat a weed killer for breakfast, and no one should have to do so . . . We will petition the Environmental Protection Agency to do its job and end uses of glyphosate that resulted in the contamination we report today," said Ken Cook, the president EWG.
In response, Quaker released a statement saying, "We proudly stand by the safety and quality of our Quaker products. Any levels of glyphosate that may remain are significantly below any limits of the safety standards set by the EPA and the European Commission as safe for human consumption."
General Mills too denied the allegations and stated that their products are safe.
"The EPA has researched this issue and has set rules that we follow as do farmers who grow crops including wheat and oats. We continue to work closely with farmers, our suppliers and conservation organizations to minimize the use of pesticides on the crops and ingredients we use in our foods," the company said, WJXT reported.
"We are deeply disappointed by the tone-deaf response of General Mills and the Quaker Oats Company to the news that EWG research has found a toxic weed killer in their products at levels of concern to human health — especially the health of kids," Cook said. "Simply stated, there is far too much glyphosate in their products for parents to feel comfortable feeding them to their kids."
According to the study report, in April, internal emails obtained by U.S. Right to Know, a nonprofit organization, revealed that the Food and Drug Administration (FDA) was testing food for glyphosate for two years and found "a fair amount." However, the FDA has not released its findings yet.
The report comes a week after Monsanto was ordered to pay $289 million in damages to a school groundkeeper who developed cancer after years of using Roundup, the company's popular herbicide, and other glyphosate-based weed killers.
However, the company denied the claims saying "We will appeal this decision and continue to vigorously defend this product, which has a 40-year history of safe use and continues to be a vital, effective and safe tool for farmers and others."
"More than 800 scientific studies, the US EPA, the National Institutes of Health and regulators around the world have concluded that glyphosate is safe for use and does not cause cancer," Monsanto vice-president Scott Partridge said at the time, WGHP reported.
In 2015, the International Agency for Research on Cancer classified glyphosate as probably "carcinogenic to humans."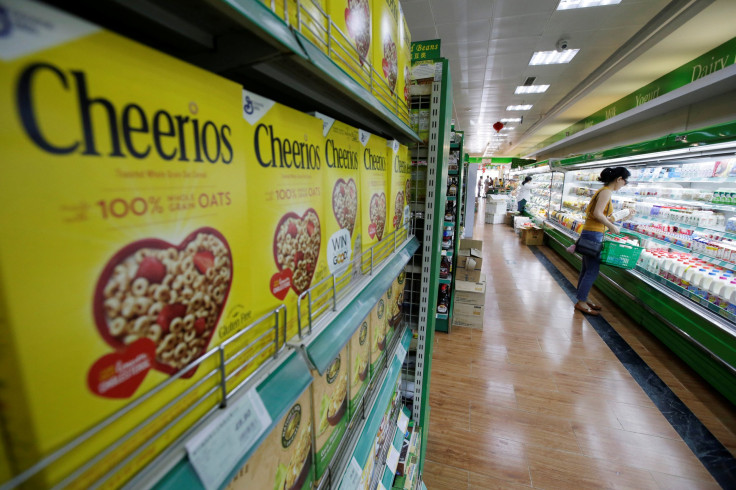 © Copyright IBTimes 2023. All rights reserved.