Welcome To Bitcoin, USA: St. Petersburg Merchants Embrace Cryptocurrency Before 'Bitcoin Bowl'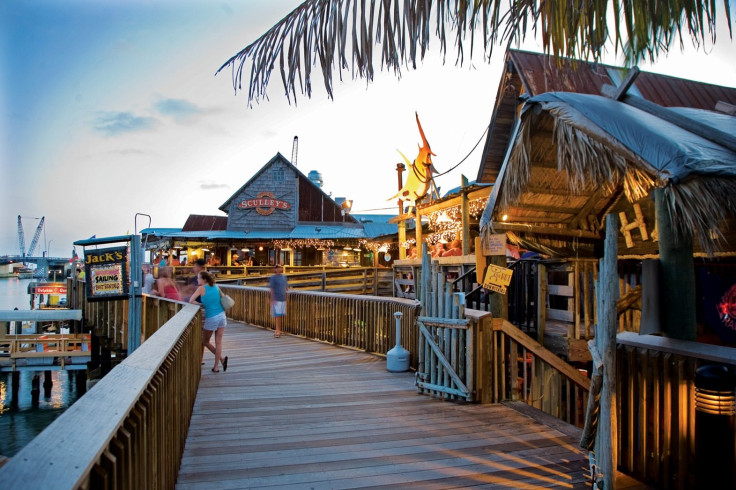 At The Alligator Attraction in Madeira Beach, Florida, tourists can learn about koi fish, take photos with a tortoise, or feed huge alligators. But come Monday, visitors who stop by the attraction will be able to do something even stranger: They'll be able to pay for those experiences using bitcoin.
The Alligator Attraction is one of 86 businesses in Madeira Beach -- a 2-mile-long town near St. Petersburg -- that are gearing up to accept bitcoin, the popular cryptocurrency. That's because Madeira Beach is a partner of the Bitcoin St. Petersburg Bowl football game and recently became the first city in the world to officially embrace bitcoin.
"It's the age of technology. It's time to move forward with payments," said Sonny Flynn, the business manager of The Alligator Attraction and two other Madeira Beach businesses that are set to begin accepting bitcoin.
Madeira Beach has always been a tourism hotspot, attracting hundreds of thousands of visitors each year who want to relax on the small town's "sugar white sand" beach, go deep-sea fishing off its shores, or have dinner and drinks at its boardwalk eateries. But after Madeira Beach was picked to host the Bitcoin St. Petersburg Bowl's annual Beach Bash event through 2016, the city's leaders figured they could get themselves extra publicity and lure more travelers by becoming a tourism destination for bitcoin users around the globe.
Late last month, the city passed a resolution to begin accepting bitcoin for certain payments. Residents can now use the cryptocurrency to pay for boat fuel and fishing tackle at the city-run marina, and come next year, they'll be able to pay for parking tickets using the code-based money. In the meantime, city officials are in a mad rush to sign up as many businesses as they can by Christmas Eve, the day of the Beach Bash.
That event is expected to draw as many as 5,000 visitors to the small town to watch the players from the University of Central Florida and North Carolina State University as they compete in silly beach events like Hoola Hoop and belly-flop contests before they face off on the gridiron. By then, Madeira Beach officials hope it will be possible for tourists to go the entire day in the city making payments using nothing but bitcoin.
"Bitcoin users are very loyal to it. They're into it, and if they find a city where they can go and use it, they are going to book their vacation there," said Misty Wells, a spokeswoman for Madeira Beach.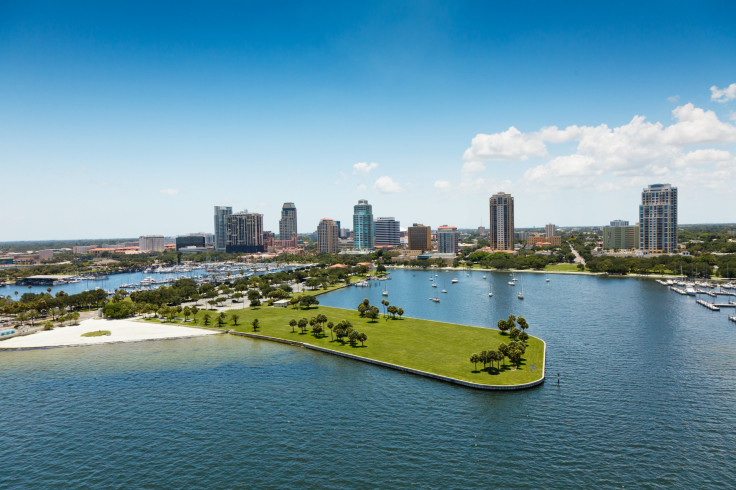 To use bitcoin in the real world, consumers have to sign up for a bitcoin wallet. They can do that through services such as Trucoin or Airbitz, which will be signing up fans at the game on Dec. 26. After that, consumers exchange dollars for bitcoin, and then go to a merchant that accepts the cryptocurrency. At the point of payment, the merchant will show the consumer a code that they scan using their smartphone. The code tells their bitcoin wallet who to send the payment to, which occurs after the consumer enters the amount owed and approves the payment.
Madeira Beach officials hope to get more than 100 merchants, or more than 80 percent of the city's businesses, signed up to accept bitcoin by game day. Helping them in that effort is BitPay, a bitcoin-processing startup based out of Atlanta and the title sponsor of the Bitcoin St. Petersburg Bowl through 2016. BitPay's goal for the game is to get bitcoin further into the mainstream, said Stephanie Wargo, BitPay vice president of marketing.
"We thought that this was a nice, easy, fun introduction to the masses on what bitcoin is," Wargo said. The game "needed it to be somewhere that we could make a destination place that even after the bowl game all of these businesses could still attract bitcoin consumers to their business. We wanted to make sure it was some place that you would want to come and visit. Being next to the beach, it makes it quite nice."
By getting so many businesses in one area to adopt bitcoin, Madeira Beach will serve as a test case for whether the cryptocurrency can work at a grand scale, in the real world and among regular people -- not just across the Internet by a handful of techies.
"It could be a negative thing if things don't go smoothly or if merchants rise up against it or run into technical problems with it -- that could backfire in some ways," said Sean Snaith, the director of the University of Central Florida's Institute for Economic Competitiveness. "But if the experience is good and the process is smooth, then you got a good white paper that could be shown to other cities throughout the country -- or the world, for that matter -- that might consider doing the same."
If all goes according to plan, visitors will be able to book a room at Hotel Zamora, grab a bite at DeLosa's Pizza, have dessert at John's Pass Old Fashioned Ice Cream Parlor, tour the St. Petersburg Museum of History, kiss an alligator at The Alligator Attraction, have dinner and drinks at Ferg's Sports Bar, then go to Tropicana Field the next day for the game, and pay for it all in bitcoin.
Madeira Beach and St. Petersburg will "attract people from all across the world just for being the first adopters and for being able to book an entire vacation using bitcoin," said Jonathan Thacker, 27, a bitcoin enthusiast who lives 20 minutes out of St. Petersburg and plans to attend both the Beach Bash and the bowl game.
Several businesses in Madeira Beach said it makes sense for them to adopt bitcoin. Many of their customers are foreign, so it helps if businesses accept the cryptocurrency, which is used throughout the world. By paying with bitcoin, consumers also avoid the risk of identity fraud that they run when making payments using credit cards. Additionally, bitcoin payments usually have tiny transaction fees or none at all, unlike credit card payments, which typically cost merchants about 3 percent of every sale.
"I know [bitcoin is] controversial, but I would much rather have people pushing money to me without any kind of transaction fee," said Flynn from The Alligator Attraction. "It's just like paying with cash."
By adopting bitcoin on a large scale, Madeira Beach is building a closed-loop economy of bitcoin, said Paul Puey, CEO of Airbitz, a bitcoin wallet and bitcoin business directory.
"Merchants can accept bitcoin and potentially use it among themselves -- maybe even give some of the tips in bitcoin to their staff, who can then spend it at other merchants in the same area," Puey said.
Bitcoin has a long way to go before it finds widespread usage throughout the United States and around the world, but marketing efforts like the bowl game and the officially bitcoin adoption by a small city, the bitcoin community is raising awareness of the cryptocurrency .
"I guarantee that if I ever go visit St. Petersburg and I walk into a bar and I start talking about bitcoin, they're going to know what I'm talking about," Puey said. "That's one city that we can checkmark and say, 'Everyone is aware of it, whether they like it or not.' They'll know what it is, and they'll know it's usable."
FOR FREE to continue reading
✔️ Unlock the full content of International Business Times UK for free
offer available for a limited time only
✔️ Easily manage your Newsletters subscriptions and save your favourite articles
✔️ No payment method required
Already have an account?
Log in
© Copyright IBTimes 2023. All rights reserved.