Were The Boston Bombing Suspects Trained? Lawmaker Believes Mother Helped Radicalize Tsarnaevs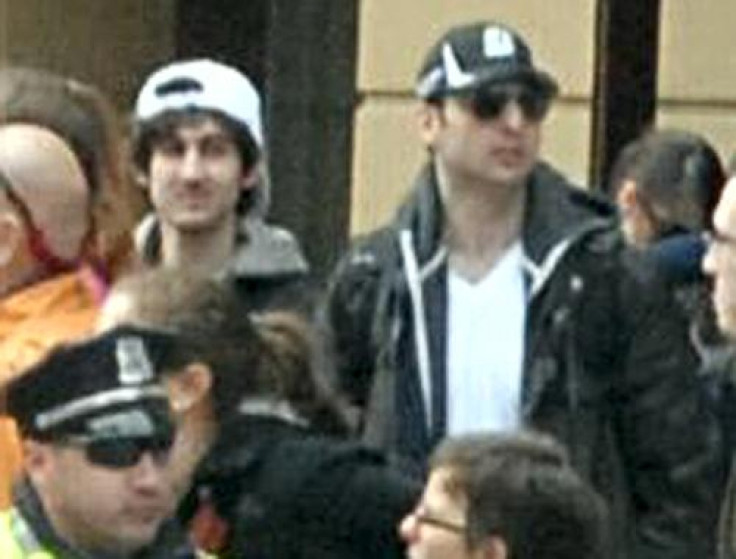 Rep. Michael McCaul, chairman of the House Homeland Security Committee, believes the Boston bombing suspects were trained leading up to the April 15 attack. McCaul believes the Tsarnaev brothers were helped by a trainer and also said their mother, Zubeidat Tsarnaev, may have helped radicalizing her sons.
McCaul discussed the Boston bombing and the two suspects on "Fox News Sunday." Tamerlan Tsarnaev was killed in a Watertown, Mass., firefight with police on April 18, while Dzhokhar Tsarnaev, 19, has been charged for his part in the Boston bombing and is currently being held in a jail cell as he receives medical attention.
In the "Fox News Sunday" interview, McCaul said the sophisticated nature of the two bombs used in the Boston Marathon bombing, as well as the remote detonator, points to outside training by an unknown individual.
McCaul said the FBI is currently investigating links to possible trainers as well as determining if the Tsarnaevs had help prior to the Boston bombing. It was believed the Tsarnaevs constructed the pressure cooker bombs by following an instruction manual, published by al Qeada, the brothers found online. Investigators believe the toy controllers that were used to create a remote detonator for the bombs were more sophisticated than what was laid out in the al Qaeda instruction manual.
"Given the level of sophistication of this device, the fact that the pressure cooker is a signature device that goes back to Pakistan and Afghanistan and the way they handled these devices leads me to believe there was a trainer," McCaul said.
McCaul added that the identity of a trainer, or trainers, who possibly aided the suspects is still unknown, as is the base of operations, be it in the Chechen region or in the U.S. The FBI is looking into this possible link, and, McCaul said, according to experts, the Tsarnaevs were trained by an individual, or individuals.
The FBI has just begun their international investigation into the Boston bombing, which could lead to more suspects linked to the Boston bombing, McCaul noted. The representative from Texas also questioned the Obama administration for the handling of the Boston bombing investigation, calling the claims that the Tsarnaev brothers acted alone was a "rush to judgment."
McCaul said Zubeidat Tsarnaeva, the mother of the Boston bombing suspects, had a "very strong role" in radicalizing her sons. In the interview, he said, "I believe she is a person of interest, if not a subject. I do believe if she comes into the United States she will be detained for questioning."
Another person of interest, Misha, who was believed to have helped radicalize the Boston bombing suspects, was identified on Sunday as Mikhail Allakhverdov in an interview with Christian Caryl for the New York Review of Books. Allakhverdov has denied he played any role in the Boston bombing.
© Copyright IBTimes 2023. All rights reserved.