'Westworld' Creator Jonathan Nolan Has Tips For Fans Who Love To Theorize: 'Assume As Little As Possible'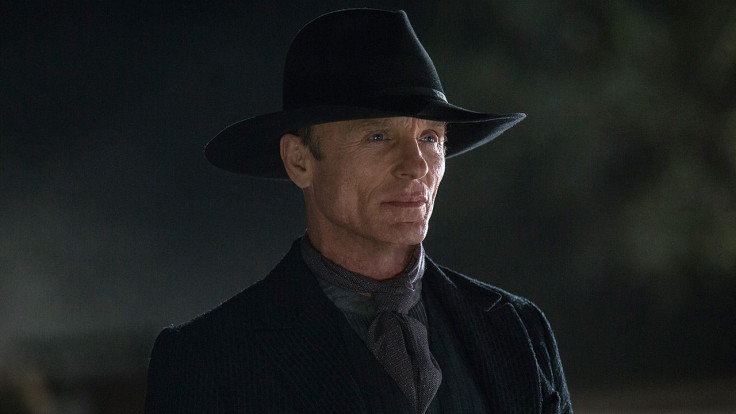 HBO's new sci-fi show "Westworld" is filled with a lot of mysteries waiting to unfold, but the show's growing number of fans simply cannot wait and have already taken it upon themselves to make guesses about the theme park's secrets.
Show creator Jonathan Nolan understands their excitement coming up with fan theories. "Part of the fun is people speculating about what they're are seeing. There's some amazing speculation out there. There are some theories that are so elaborate and beautiful that you wish you thought of them yourself," he told Entertainment Weekly.
But because "Westworld" is intentionally ambiguous, Nolan suggested that fans don't get their hopes up with their theories coming true. "I think you want to assume as little as possible when watching this show," he said.
One of the more popular theories circulating online right now concerns Ed Harris' Man in Black and Jimmi Simpson's William. People believe that "Westworld" is showing scenes from two different time periods and William will eventually become the Man in Black.
Personally, Simpson loves that theory and hopes it would come true. "I love that one," he told the Wall Street Journal, since he thinks Harris' Man in Black is "the friggin' coolest character on the show."
Simpson also said the same thing to The Hollywood Reporter when asked about that particular fan theory. However, whether that will come true or not, Simpson refused to provide any spoilers.
"First of all, I'm just flattered, because that man is so bad**s," he laughingly said. "Second of all, I can't comment on anything. I wish I could say how wrong or right you are, but you guys have to wait just like we did."
The actor added that he and his co-stars are often wrong with their own theories as well, and they get surprised every time they read new scripts.
"Westworld" airs every Sunday at 9 p.m. ET on HBO.
© Copyright IBTimes 2023. All rights reserved.