What Is Cupping? Jennifer Aniston's Strange Red Carpet Look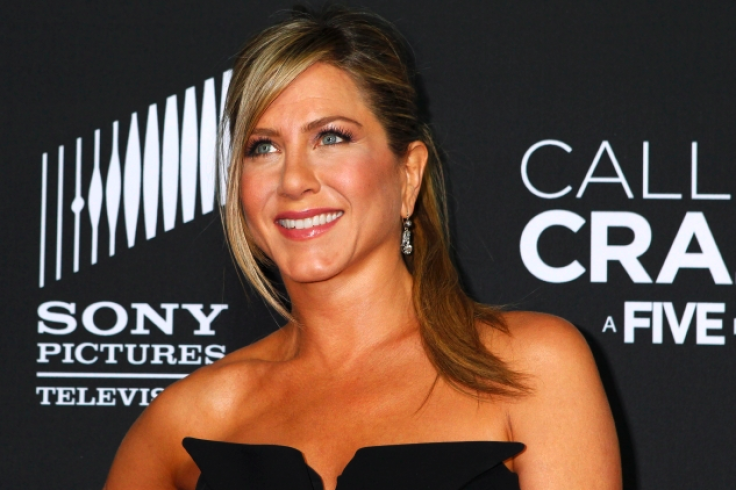 Jennifer Aniston was recently photographed with some strange marks on her back while walking the red carpet.
The Hollywood actress was attending the premiere of Lifetime's "Call Me Crazy" in Los Angeles on Tuesday, E News reported.
The 44-year-old, who produced the made-for-television project, wore a Dior bustier complemented by thigh high shorts to show off her toned legs. But Aniston also brought another look to the red carpet that has been seen on other Hollywood stars like Gwyneth Paltrow: cupping marks.
[Click here to see a picture of Aniston's marked back, courtesy of the New York Daily News]
The actress must have been proud of the spots because it didn't seem like she put any effort into covering them up for the red carpet event, according to pictures from the event.
Cupping is an ancient Chinese form of alternative medicine uses glass, bamboo or Earthenware bulbs filled with heat. It's believed they remove toxins and ease muscle tension. One of the visible side effects, like in Aniston's case, are the blotchy eyesores left on the skin after treatment.
According to WebMD.com, cupping dates back to the ancient Egypitians in 1,550 B.C. The Eastern medicine is normally skipped in the west, the American Cancer Society wrote, since many medical studies say "scientific evidence does not support cupping as a cure for cancer or any other disease." The ACS also added: "Reports of successful treatment with cupping are mainly anecdotal rather than from research studies."
However, a 2012 study published in the journal "PLoS ONE" said there could be more to cupping therapy than just a placebo effect. It said cupping was effective when combined with other treatments like acupuncture of medicine to treat diseases like Herpes zoster, acne, facial paralysis and cervical spondylosis.
There are also two different ways it can be done: dry or wet. Dry refers to just the suction while wet is a combination of suction and controlled medicinal bleeding, WebMD wrote.
But Aniston isn't the only Hollywood celebrity to cause a stir due to strange medicine.
Kim Kardashian recently made headlines when she got a vampire facial. Her own blood was extracted from her body and then re-injected under the skin in her face to give it a youthful glow.
"The patient's own platelet rich plasma (PRP) is applied to the skin preceded by a laser treatment and followed by a micro-needling process in which the skin is perforated with near microscopic holes," Dr. Lam, a double board-certified facial plastic surgeon, told the Huffington Post. "The growth factors in the platelet rich plasma reduce the appearance of fine lines and wrinkles while improving the skin's tone and texture."
© Copyright IBTimes 2022. All rights reserved.
FOLLOW MORE IBT NEWS ON THE BELOW CHANNELS