What Did Michael Flynn Do And Who Will Replace Him? Petraeus, Kellogg, Harward In Running For National Security Adviser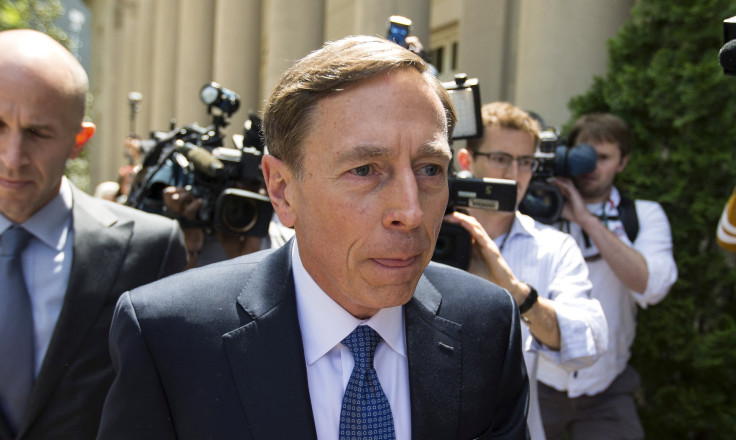 Just weeks after filling out the key positions in his administration, President Donald Trump is already on the lookout for a new national security adviser. After days of increasing pressure and rumors about the subject of his calls with Russian officials, Michael Flynn resigned from the post Monday night, having conceded that he misled Vice President Mike Pence over whether the issue of sanctions was brought up.
"I inadvertently briefed the vice president-elect and others with incomplete information regarding my phone calls with the Russian ambassador," he said in his resignation letter. "I have sincerely apologized to the president and the vice president, and they have accepted my apology."
Keith Kellogg, the National Security Council chief of staff, was immediately asked to step up to the role of acting national security adviser, but a permanent replacement is being sought. Kellogg is in the running for the full-time post, as is retired Gen. David Petraeus and former Vice Admiral Robert Harward, CNN reported.
Of those, it is Petraeus who is the most notable. The former director of the CIA was under consideration to fill the position of Trump's Secretary of State after November's election but ultimately lost out to Rex Tillerson.
Still, an individual close to Trump said that "Trump likes him, he respects him," Politico reported Monday. Petraeus is expected to meet with Trump at the White House Tuesday.
His appointment would present some challenges, however. Petraeus stepped down from the top job in the CIA in November 2012 after an extramarital affair with his biographer. He later pleaded guilty to leaking classified material to her.
Petraeus has also said that torture, which Trump has said he wants to bring back, "doesn't work."
As for the man currently holding the position, Kellogg, like Flynn, stood steadfastly behind Trump as a foreign policy adviser during the campaign. He was a three-star former lieutenant general during his 36 years in the military.
Harward, meanwhile, is the only one of the leading contenders to have served in the Navy rather than the Army. He is a former deputy commander of the U.S. central Command, where he served under current Secretary of Defense Jim Mattis and quickly rose to the top of the list of candidates, according to the Washington Post.
© Copyright IBTimes 2023. All rights reserved.