What Is Diwali 2015? The Festival of Light Celebrates Good Defeating Evil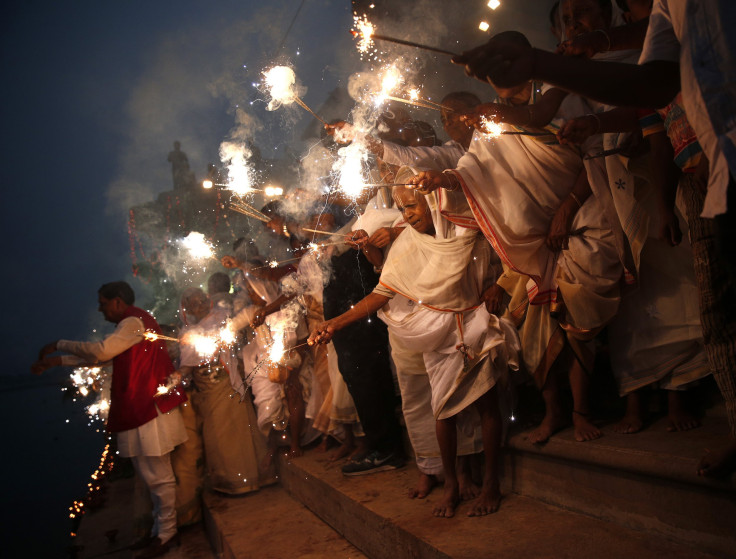 Millions of Hindus, Jains, Buddhists and Sikhs around the globe will celebrate the holiday of Diwali, also known as Deepavali, beginning Wednesday. The festival highlights the triumph of good over evil, light over darkness. Here's a look at the holiday and where and how it is celebrated around the world.
What Is The Origin Of Diwali?
The five-day holiday is known as the festival of lights and aligns with the Hindu New Year, which falls between the middle of October and the middle November. Diwali means row of lanterns and the holiday also marks the start of the new financial year in India. The day of Diwali falls on the third day of the festival, which is Wednesday this year.
Individual faiths celebrate the holiday for different reasons. The history of the holiday dates to the 15th century and the legend of Lord Rama and his wife Sita who return home after defeating the demon king Ravanna. The days leading up to Diwali have different significance and vary across regions and beliefs with many Indians also honoring the goddess of wealth, Lakshmi, during the celebrations.
For Sikhs, Diwali marks the release of Guru Hargobind Ji from imprisonment, for Jains the holiday marks the liberation of the soul from death and rebirth and for Buddhists the day marks the decision of Emperor Ashoka to embark on a path to peace.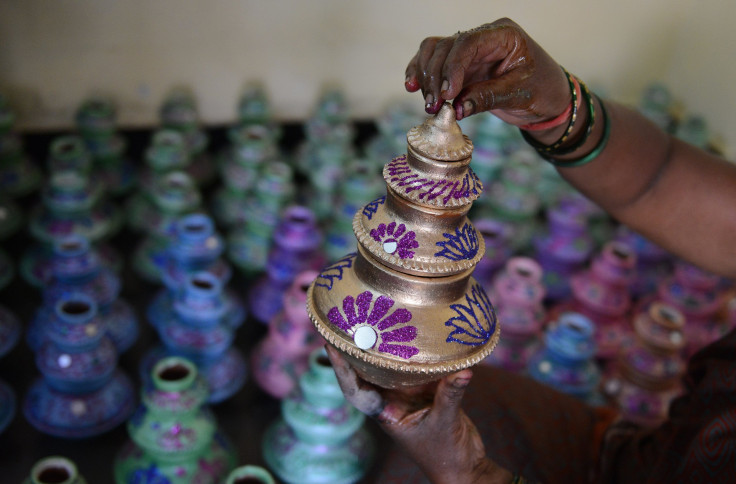 Where Is Diwali Celebrated?
Diwali is a significant holiday in India, but it is also celebrated around the region in countries including Nepal, Bangladesh and Malaysia.
A large Indian community in the U.K. also celebrates Diwali with one of the largest celebrations outside of India taking place in Leicester with more than 35,000 people attending the city's lighting ceremony.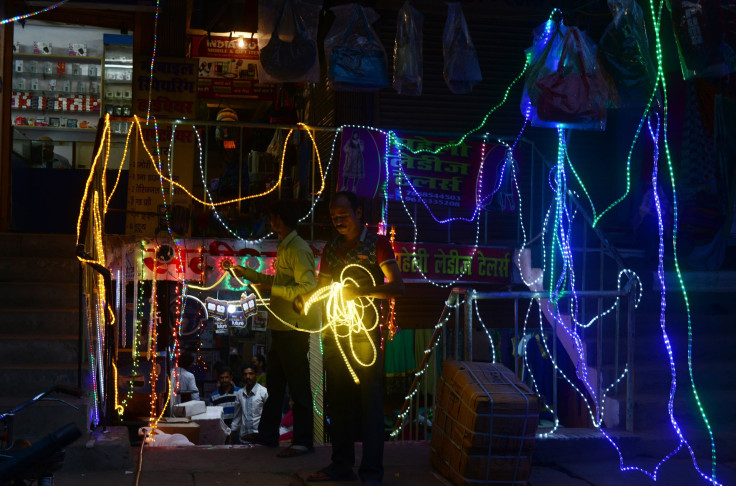 How Is Diwali Celebrated?
To celebrate the holiday, families clean and decorate their homes with lights, candles and colorful decorations. Fireworks displays are also common and date back to the welcome Lord Rama received when he arrived back home. Earthen lamps, or diyas, are also lit in celebration, and colorful rangoli artwork is made using powders and rice and created on floors. Traditional artisans have complained this year that cheaper imported goods are choking their livelihoods, Channel News Asia reported.
Food, especially sweets, and presents are part of the holiday. Prayers and greetings are exchanged between family and friends.
© Copyright IBTimes 2023. All rights reserved.
FOLLOW MORE IBT NEWS ON THE BELOW CHANNELS