What Do 'Amazing Race' Winners And Runners-Up Get? Winnings After Taxes
"Amazing Race" fans are about to watch a crop of new teams as they view for a chance to win a big cash prize after completing a series of unique, fun and sometimes frustrating tasks in a race around the world. However, while the first team to cross the finish line in the last leg is supposed to take home a $1 million prize, that isn't always the case.
Like the winners of the previous 31 seasons of the CBS show, the Season 32 winners will find themselves told by host Phil Keoghan that they are now the winners of a $1 Million prize. However, once state, federal and local taxes are applied, that number will be cut down greatly, and in cases where the team splits their winnings, the amount each person walks away with could be even smaller.
Of course, the taxes on winnings aren't just limited to the prizes, with reports previously stating that all teams actually win some money, even if they don't cross the finish line. Though the amounts could differ, back in 2005, former Season 6 competitor Aaron revealed that the teams are paid on a sliding scale, and what they take home depends on how far they make it in the competition.
Pre-taxes, the first team eliminated in 11th place reportedly get $1,500. From there, the amounts are increased to $2,500, $3,000, $3,500, $4,000, $5,000, $6,000 and $7,000 for each additional leg and elimination. The teams that make it to the final leg see the third-place finishers getting $10,000 and the second-place finishers earning $25,000. All prize amounts are divided equally between team members and subject to taxes.
In addition, the prizes teams win for coming in first on previous legs—which can include cash, trips and cars—are also taxed, according to Season 21 competitor Mark "Abba" Abbattista, who told The A.V. Club that the two trips he and his teammate James LoMenzo (they placed 6th) won to Antigua and Malaysia weren't as glamorous as it seemed.
"You don't get to go on any of your trips till after your season airs," he said at the time. "...you pay taxes because it's considered income as a prize. S if the trip is worth $10,000, guess what? You owe Uncle Sam $3,500. And they're not all-inclusive. Your air is paid for and your hotel and they include some other things, like massages or a snorkel trip, but all the food is not included. So you're spending money and going to places that you're not necessarily interested in."
"I don't know if a lot of people ever use the trip or not, because it is an expense and not everyone has the resources to do that," he added. "It sounds good in theory, but I think a fair amount of them don't get used. Of course, if you win the money, you can use the money to pay the taxes, and if you win a car, you can sell the car, which I think a lot of people do. I think a lot of people that go on these game shows might not be sophisticated enough to know that ahead of time."
In addition to the financial aspect, the teams who did win prizes during Season 32 are at a disadvantage to those who participated in other seasons. The season filmed in late 2018, and if they still are unable to use their prizes until after the season airs, that means anyone who won a trip at the time is still holding onto it—and because of the current pandemic, may still be unable to use the prizes.
Since the season has not yet aired, it's unclear which teams won those prizes or where they were awarded trips to, but several countries have either barred all travel into them or have some form of restrictions which could include barring travelers from the United States, where the Pandemic is still raging. According to info from Kayak.com, currently, only 62 countries have no bans on travelers but could have some enforced quarantines. Among those are The Bahamas, Brazil, the Dominican Republic, Jamaica, Mexico and the United Kingdom.
"The Amazing Race" airs Wednesdays at 9 p.m. EDT on CBS.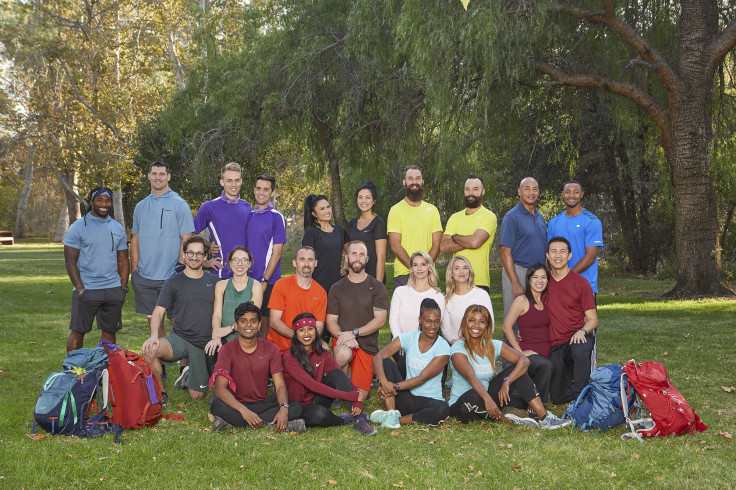 © Copyright IBTimes 2023. All rights reserved.