What Does 'RHONJ' Star Teresa Giudice's Prenup Mean For Her Divorce From Joe?
Teresa and Joe Giudice have decided to split amicably after 20 years of marriage, but a new revelation may not make that possible. On Wednesday night's episode of "The Real Housewives of New Jersey," Teresa revealed that she signed a prenuptial agreement before their 1999 wedding.
"You made me sign a prenup, okay!" the mother of four told Joe during a heated argument.
"A week before we were getting married, Joe asked me to sign a prenup and I just felt when you love someone, you don't do that," she explained during her confessional.
Teresa contemplated not following through with the wedding but decided that the embarrassment deterred her. Instead, she had her soon to be husband add an infidelity clause.
"I didn't even read it, I just said, 'I want you to put one thing in there. If you ever cheat, the prenup is void.'" she revealed.
READ: Who Is Anthony Delorenzo? 'RHONJ' Star Teresa Giudice's Rumored New Man Amid Divorce
Although this conversation happened months ago -- thanks to the beauty of reality television -- it is relevant now because it was announced in December that Teresa and Joe have decided to split.
"They agreed that each had to move on," the insider shared with People at the time. "They are doing so amicably and very slowly. Joe has been out on a few dates, Teresa has not. She has been too busy with the girls, with work obligations and taking care of her father. She is happy for Joe. They have been very friendly with one another and are very supportive of each other's happiness. They still love one another, but … neither is interested in a long-distance relationship."
Before the parents of daughters Gia, 18, Gabriella, 15, Milania, 14, and Audriana, 10, officially announced their split, the two had accused each other of infidelity. So although they currently intend to keep things peaceful, it could potentially get messy when it comes down to the nitty-gritty and whether or not the prenup remains applicable.
It may be a while before the estranged "RHONJ" couple finalizes their divorce, but fans can watch everything unfold as the new episodes air.
"The Real Housewives of New Jersey" Season 10 airs Wednesdays at 8 p.m. on Bravo.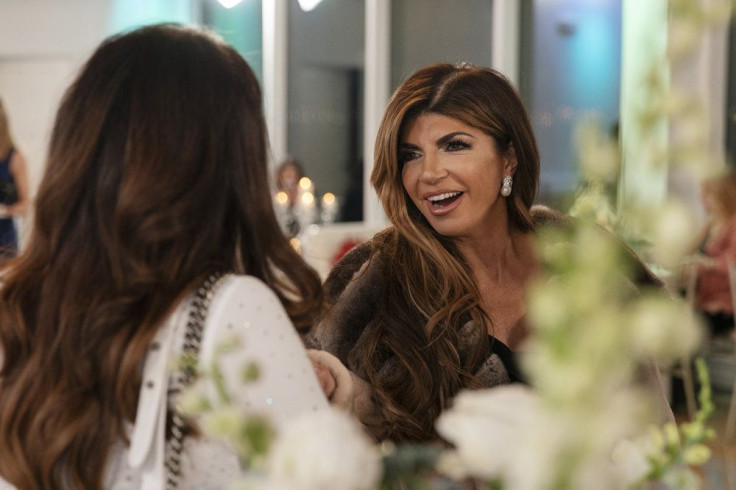 © Copyright IBTimes 2023. All rights reserved.