What Drugs Was Andreas Lubitz On? Lorazepam, Antidepressants Could Have Affected Germanwings Pilot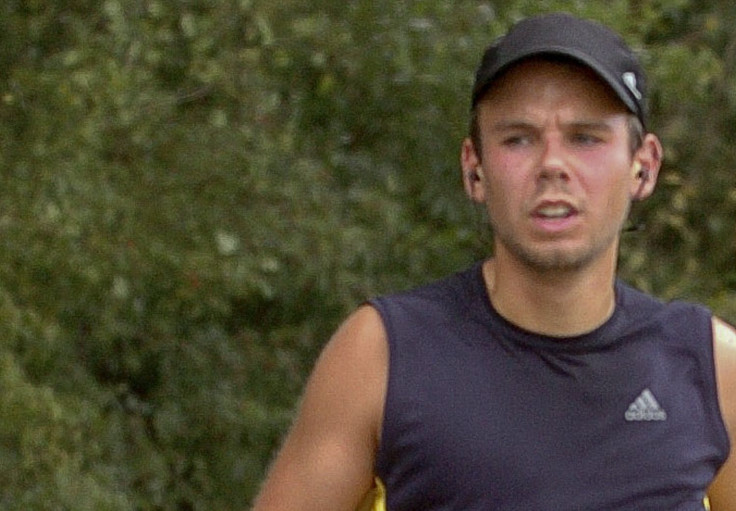 UPDATE 10:15 a.m.: Andreas Lubitz, the co-pilot of the Germanwings plane that crashed last week, reportedly saw at least five doctors prior to the crash, apparently in an effort to avoid losing his pilot's license due to medical issues, CNN reported Thursday. One of them was a sleep specialist, a law enforcement source told CNN.
Original story:
Medical records indicate that Andreas Lubitz, the co-pilot who crashed the Germanwings plane last week in the French Alps, was on medications for depression, anxiety and panic attacks, including lorazepam, a tranquilizer that can have dangerous side effects, German newspaper Bild reported. Federal drug information advises that "patients receiving lorazepam should be warned not to operate dangerous machinery or motor vehicles" and that "in patients with depression, a possibility for suicide should be borne in mind."
Lubitz, 27, was also reportedly taking an antidepressant, Reuters reported. He lied to his doctors, saying that he was taking sick leave rather than working and flying planes. When he resumed pilot training in 2009, he provided medical papers showing a "previous episode of severe depression," Lufthansa, the parent company of Germanwings, confirmed Tuesday.
Lorazepam is a drug that is typically prescribed to treat anxiety that works by "slowing activity in the brain to allow for relaxation," according to an information page by the National Institutes of Health. The NIH warned that the drug can be "habit-forming," or addictive, and should not be stopped suddenly, as doing so can cause "anxiousness, sleeplessness, and irritability." There are a host of side effects, including restlessness and blurred vision.
The Food and Drug Administration's drug information page for Ativan, a brand name for lorazepam, noted that the drug's effectiveness for long-term use -- a period defined as more than four months -- has yet to be clinically assessed. It remains unclear how long Lubitz had taken the drug. The FDA warned that "pre-existing depression may emerge or worsen during use of benzodiazepines [a class of tranquilizer drugs that includes Valium and Xanax], including lorazepam." It highlighted as well that lorazepam can have an even more depressive effect depending on what other drugs are taken simultaneously. Brand names for lorazepam include Ativan and Lorazepam Intensol.
The plane Lubitz was flying was en route from Barcelona, Spain to Dusseldorf, Germany. All 150 people on board were killed when it crashed last week in a remote mountainous area of southern France.
© Copyright IBTimes 2022. All rights reserved.
FOLLOW MORE IBT NEWS ON THE BELOW CHANNELS