What To Expect From Google's Oct 4th Event: Pixel & Pixel XL phones, Andromeda OS, Pixel 3 Laptop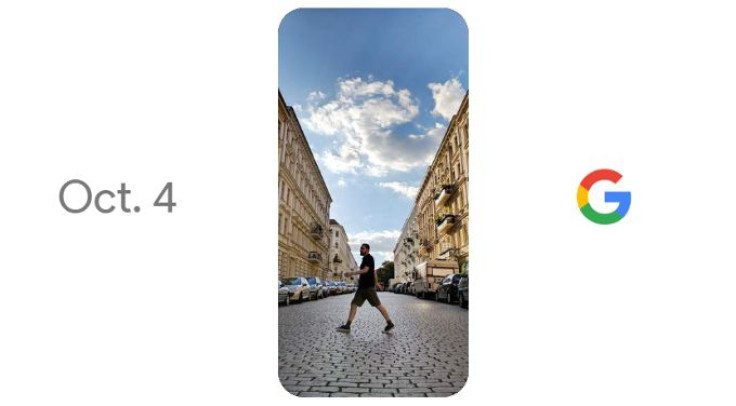 Google's October 4th event in San Francisco is quickly approaching, and there's a lot to be excited about. The company is expected to show off the Pixel and Pixel XL phones, Pixel 3 laptop, Google Home, and its Operating System 'Andromeda,' and more. Here's everything you need to know about Google's October 4th event.
Google Pixel and Pixel XL Phones
Google is getting ready to release two new phones called Google Pixel and Pixel XL. The Pixel and Pixel XL will be similar, except for their size. The Pixel will have a 5-inch display, while the Pixel Xl will have a 5.5-inch display. Both phones will have Qualcomm's new Snapdragon 821 processor, 4GB of RAM, 12-megapixel cameras, fingerprint scanners, and great battery power. Based on the images that have leaked, both phones will have sleek aluminum and glass designs. The Pixel and The Pixel XL will have headphone jacks, according to Android Police. Both phones will start at $649, which will help them compete against some of Apple and Samsung's top phones. The Pixel and Pixel XL will be expected to launch with Android 7.1 Nougat. There aren't too many details about Android 7.1 Nougat's features, but we can expect it will be good.
Google Home Is Amazon Echo's Rival
Google announced Google Home back at its I/O developer conference in May, so we can expect to learn a lot more about it next week, including where you can buy it and how much it will cost. According to Android Police, Google Home will cost $129. We're not sure of the exact release date yet, but it will most likely be in stores before shopping season.
With Google Home, users can do everything from playing music, adjusting thermostats or control internet-connected lights. Though, Amazon announced its $50 Echo Dog, which is available for pre-order. Google Home can help answer questions about TV shows, sports, science, or anything else you can think of.
Google Operating System 'Andromeda' & Pixel 3 Laptop
Over the past few weeks, we've been hearing a lot on how Google is going to announce Andromeda at next week's event. It's said that Andromeda will combine both elements of Chrome OS and Android, and will be for laptops and tablets. Android Police believes Google will announce the Pixel 3 laptop codenamed "Bison" which will show off 'Andromeda.' The Pixel 3 laptop will sport a 12.3-inch screen, either an Intel m3 or Core i5 processor and will have up to 10 hours of battery life.
Chromecast Ultra
In addition, Google's Chromecast Ultra could be introduced at the October 4th event. It's said the Chromecast Ultra will support 4K and HDR and will cost $70. While the Chromecast Ultra is more expensive than the standard Chromecast, it has some pretty awesome capabilities.
© Copyright IBTimes 2023. All rights reserved.