What Happened To Organized Crime? Descendant of Former Gambino Crime Family Charged With Murder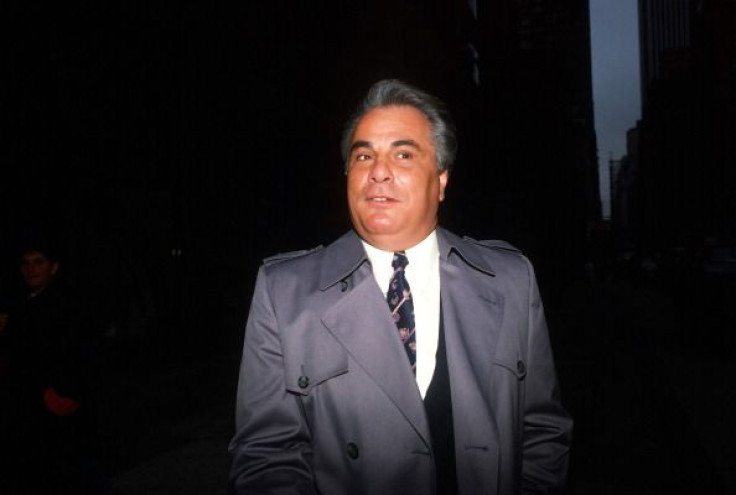 A man whose father and grandfather served as Gambino crime family associates was charged with killing a 50-year-old man over a drug deal, police said Wednesday.
Robert Sasso, 35, whose family members were previously linked with aiding the Gambino family in illegal activity, has once again been faced with charges involving murder. He killed Richard Brown in July 2016 and has been charged with murder and criminal possession of a weapon. According to police officials, Sasso shot Brown approximately at 11:55 p.m. because Brown owed Sasso money for a drug transaction. The alleged murder occurred in Flushing, Queens.
Read: What Is La Cosa Nostra, Infamous New York Mafia? FBI Arrests 40 Members Of Five Families Organization
Sasso's father, Robert Sasso Jr., was faced with gun trafficking charges in 1994 and served three years in jail. In 1992, his grandfather, Robert Sasso, resigned as head of the most influential union in New York's construction industry and was accused of helping John Gotti, then the boss of the Gambino crime family, extract payments from contractors. According to court officials who presented the claims, Sasso did not admit to any of the allegations.
In 1968, organized crime was defined as "the unlawful activities of the members of a highly organized, disciplined association engaged in supplying illegal goods and services, including but not limited to gambling, prostitution, loan sharking, narcotics, labor racketeering and other unlawful activities of such organizations" by the Omnibus Crime Control and Safe Streets Act.
When organized crime in the United States began in the 1970s, it was mostly a domestic issue, with crime families each securing a territory and maintaining their dealings within that territory. Oftentimes, the allies of crime families were their rival crime families.
The Gambino crime family, founded in 1910, spanned from New York to California in its dealings. John Gotti, the man whom both Sasso's father and grandfather were convicted for helping, became the boss of the family after the 1985 murder of Paul Castellano. Gotti became known as "The Teflon Don" because he was tried three times in federal and state courts, but was acquitted each time. He was sentenced to life in jail with no parole in 1992 after one of his associates betrayed him by testifying against the Gambino family. After Gotti went to prison, he continued to rule the family until his death in 2002.
Some of the dealings the Gambino crime family participated in were racketeering, fraud, money laundering, drug trafficking and murder.
In 2014, Sasso was charged for shooting and almost killing his childhood friend Dean Oku. The tattooed Sasso was smoking marijuana with Oku in Whitestone, Queens on Aug. 29, 2014. At around 2 a.m., he shot Oku in the abdomen, left leg and left arm.
Two days before the shooting, Sasso was charged with punching his girlfriend and pushing her out of a car on Astoria Blvd. In 2010, Sasso was suspected of ordering a failed hit on a construction supervisor who fired him. He was sentenced to three years in prison in 2001 on drug charges. Sasso reportedly convinced his "associate" Anthony Manco to shoot his construction supervisor Louis Lamburini. After the shooting, they drove away in a getaway car. This appeared to be Sasso's only attempt at involving outside help in his attempted crime.
Read: Where Is The Mafia Now? 10 Bonanno Family Members, Associates Indicted
Sasso, who has mostly acted alone, has not achieved the criminal status of his father and grandfather, who were both linked to the Gambino family.
Almost one year after Brown's murder, Sasso was arrested Tuesday for his previous arrests, including ones for burglary and tampering with a witness. His arraignment is pending at Queens Criminal Court.
© Copyright IBTimes 2023. All rights reserved.