What Is iTunes 12.6 Update's 'Rent Once, Watch Anywhere' Feature?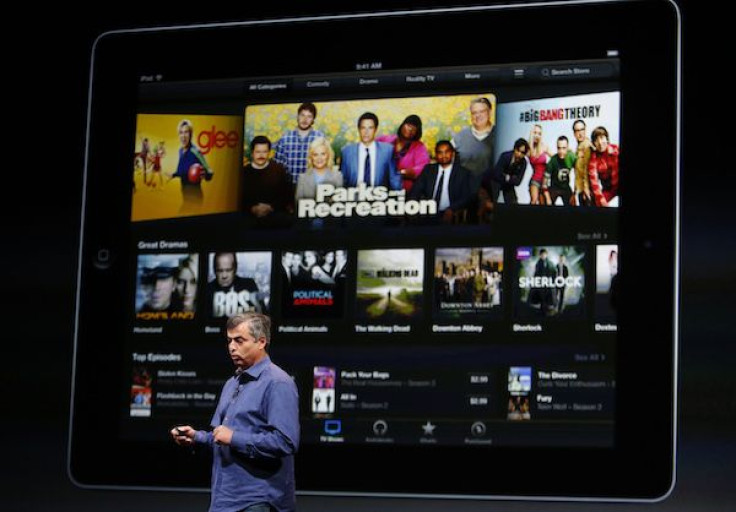 Apple introduced a couple of new products on Tuesday. And clearly, the launch of the Special Edition Red iPhone 7 and iPhone 7 Plus, the new 9.7-inch iPad and the brand new bands for the Apple Watch overshadowed the Cupertino giant's new software releases and updates, including version 12.6 of the iTunes media player and mobile device management app.
iTunes 12.6 comes with a new feature called "Rent once, watch anywhere." This feature is the highlight of the latest iTunes version, since it gives users the freedom to rent media content from the iTunes Store and view it anywhere with use of any supported device. This means users who rented a movie on the Apple TV may now view the film on their iPhones or iPads, making it easier for them to watch iTunes content no matter what device they have at hand, as per 9To5Mac.
Apple's iTunes app previously restricted users from accessing borrowed content using multiple devices. Thus, it was not possible for one to start viewing content on their PC or Apple TV and continue or finish watching the same content on another supported device, like the iPhone. The one-device-only playback restriction did not allow rented media content on a certain device to appear in the iTunes library, so users couldn't just easily pick it up with a different device from there. With the new feature, Apple Insider says Samsung's biggest rival is accommodating consumers who have multiple devices.
Alongside the release of iTunes 12.6 is the change in Apple's policy on rentals, so users can make the most out of the "Rent once, watch anywhere" feature. While the limit to playback time is still in place, the new feature gives users enough flexibility to efficiently access the rental service using any supported device they have. The only thing that will keep users from using the new feature for now is the fact that it requires iOS 10.3 and tvOS 10.2 to work. Both updates are already in the later stages of beta testing, so fans can expect them to arrive really soon, according to Phone Arena.
Apart from the new "Rent once, watch anywhere" feature, iTunes 12.6 is also revealed to bring with it minor app and performance improvements. For users who have yet to update their iTunes app to version 12.6, they can get this update by clicking Check for Updates in the iTunes File menu. Once the update is downloaded, it will automatically proceed with the installation.
© Copyright IBTimes 2023. All rights reserved.