What Jennifer Aniston Said About Marriage, Having Children After Brad Pitt Split
Jennifer Aniston spoke about love, marriage and having kids after her split from Brad Pitt.
Pitt and Aniston were among the A-list celebrity couples when they were still together. They were perfect together until they parted ways.
Following her split from Pitt, the "Murder Mystery" actress shared her thoughts about love, marriage and having children in an interview with Vanity Fair. According to Aniston, she still believes in love and marriage. She believes that one has many soul mates.
"I still believe in marriage 100 percent. When I hear people say that they would never do it again, it's like cutting off your nose to spite your face," the "Friends" alum said. "Why would you ever close your heart down?"
About having kids, she was positive that it would happen. She was even hoping that it would happen in the next five years from the time of her interview.
"It's out there. It will happen. There's an amazing man that's wandering the streets right now who's the father of my children," Aniston said.
"In five years I would hope to be married and have a kid."
Years after Aniston's divorce was finalized from Pitt, she married her second husband Justin Theroux. However, their marriage only lasted for two years and they didn't have a baby.
When it comes to her two failed marriages, Aniston remained positive about it. According to her, in her personal opinion, her marriages were "very successful."
"My marriages, they've been very successful, in [my] personal opinion," Aniston said.
"And when they came to an end, it was a choice that was made because we chose to be happy, and sometimes happiness didn't exist within that arrangement anymore."
Aniston has been romantically linked again to Pitt after her split from Theroux in 2017 as both are already single. Pitt and Angelina Jolie announced their separation in 2016.
According to an insider, Pitt and Aniston secretly met in Rome. Pitt's friend George Clooney reportedly arranged a private villa for them because he wanted his best friend, Pitt, to be happy. He wanted the two to get back together.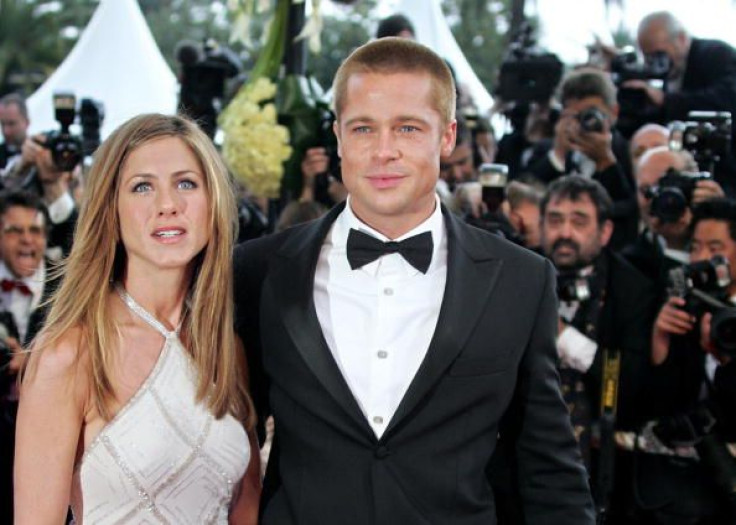 © Copyright IBTimes 2023. All rights reserved.