What Is 'JustinKase'? Teen Invents Device To Keep Intruders Out Of Classrooms
The Florida school shooting on Feb. 14, which killed 17 people in Parkland, was not the first school shooting this year. A Wisconsin high school student was prompted by the terrible school shootings to invent something that could save lives, reports said Wednesday.
Somerset High School senior Justin Rivard was inspired to invent a device he calls the "JustinKase" while working in his shop class.
"You don't want to use it, but just in case you need it, it'll be there," he told the TV station, NBC affiliate KARE-11.
The device is made of steel plates and connecting rods. Rivard's device slips beneath a classroom door and latches to the door's jam. With his device in place, he said no one has yet been able to push a classroom door open, including players from his high school football team. Thus, Rivard said he believes it can stop an intruder or a shooter from entering classrooms to target students inside.
"You can lock a door with a lock, it can get shot out," he said. "You can lock a door with this, it can't get shot out. You can't get around it."
Rivard did not have to go far for his first big sale of his device. Somerset High School, located 35 miles east of Minneapolis, Minnesota, already ordered 50 of them, one for every classroom in the building.
"We started with the high school, then went to the middle school, then the elementary school," says Shannon Donnelly, Somerset's principal.
Donnelly added that the students and teachers immediately conducted a safety drill using the "JustinKase" devices at the school.
Donnelly also mentioned that she has kept a "JustinKase" under her desk as well. She also expects everyone in the school to know how to use one.
"We immediately, within a week of having these, went through an entire drill, all throughout the building, really walking through students and staff," she said.
The device is currently awaiting patent approval, and is being sold online for $95 at a website called dominatesafety.com.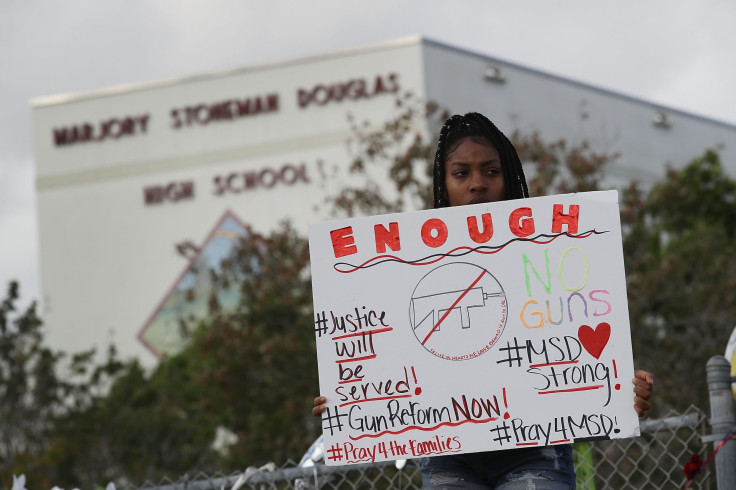 Rivard already has delivered 54 of his devices to other schools such as Grantsburg School District in Wisconsin, with another 40 more on the way.
He stated that he was aware of at least one company that makes a similar device but claimed his device can be put into place faster and is cheaper. Rivard added he was waiting eagerly for approval on his patent application.
Eric Olson, who teaches technology and engineering at Somerset High School, said he is not surprised by Rivard's creation.
"He's the special combination of motivation and brains and has a motor that just keeps going," Olson said of his student.
Rivard said he plans to turn over his fledgling business to his father after completing his graduation this spring. Starting in July this year, Rivard said he will begin serving in the Army.
Rivard said he always wondered if he would have an impact on his school with his creations, but now he said "My impact is in every room."
© Copyright IBTimes 2023. All rights reserved.
FOLLOW MORE IBT NEWS ON THE BELOW CHANNELS