What Is Mapp Biopharmaceutical, Developer Of Experimental Ebola Treatment ZMapp?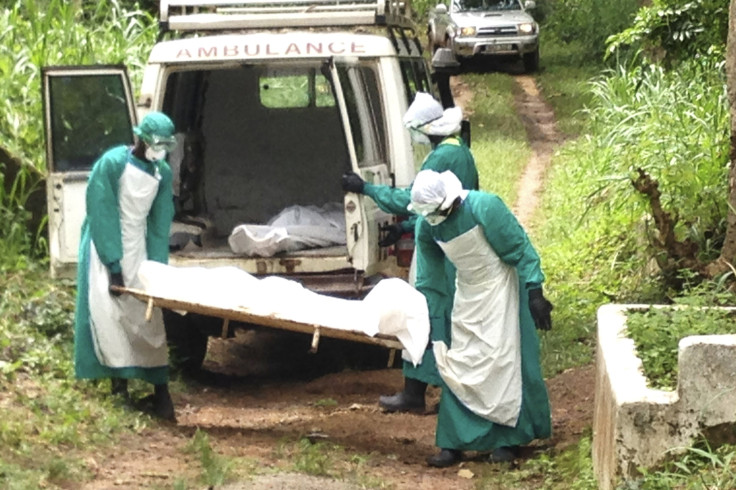 While the world's attention on victims of the world's deadliest outbreak of Ebola hemorrhagic fever is focused on West Africa, where more than 1,000 people have died from the virus, the spotlight has also fallen on a small pharmaceutical company in California that may be able to stanch outbreak.
Privately held Mapp Pharmaceuticals Inc. has been developing a treatment called ZMapp, which has already been given to two Americans who contracted the virus and are currently being treated in Atlanta. But the treatment, which was also given to a Spanish priest who later died, is still considered to be in the experimental phase and has yet to be fully tested on humans.
"Mapp and its partners are cooperating with appropriate government agencies to increase production as quickly as possible," the company said in a press release Tuesday.
The company said the treatment was first identified as a candidate for Ebola treatment earlier this year but hasn't been fully evaluated for safety in humans.
"As such, very little of the drug is currently available," the statement reads.
Thecompany was founded in 2003 to "develop novel pharmaceuticals for the prevention and treatment of infectious diseases, focusing on unmet needs in global health and biodefense," according to its website. The firm is also working on products to treat other hemorrhagic fevers such as the Marburg virus, as well as HIV and the toxin Ricin, among others.
Mapp's treatment, called ZMapp, uses a combination of methods known as monoclonal antibodies, which were developed in conjunction with San Diego clinical developer LeafBio, Canadian biodefense firm Defyrus Inc., the U.S. Army Medical Research Institute of Infectious Diseases and the Public Health Agency of Canada, according to Mapp.
The medicine targets a certain part of the Ebola virus that helps it grow within a patient. The medicine is intended to slow down the virus to allow the victim's own immune system to get strong enough to fight back. Part of the development process involves the use of tobacco leaves to combine various elements of the treatment.
Though Mapp is currently making headlines, it is not the only group working on the problem. And the stock market has noticed.
Canadian company Tekmira Pharmaceuticals Corp., (NASDAQ:TKMR) has also been developing a treatment, which began human trials earlier this year. Its stock jumped 45 percent last week to $20.70 per share.
© Copyright IBTimes 2023. All rights reserved.
FOLLOW MORE IBT NEWS ON THE BELOW CHANNELS