What Naomi Campbell Thinks Of Meghan Markle, Princess Diana
Naomi Campbell thinks Princess Diana would be so happy that Prince Harry would be marrying Meghan Markle soon.
While at this year's Cannes Film Festival, the supermodel said, "I think it is fantastic. I know that Princess Diana would be so happy that her son was marrying a woman that he wanted to. I think she would have loved her… I think this is another example of showing the world about race. I think they are going to be a couple that is a big symbol all over the world. And I wish him eternal happiness."
Campbell and Princess Diana became friends after they hung out at Kensington Palace years ago. Last year, the 47-year-old model recounted what it was like meeting the Princess of Wales.
"She opened the door herself and we were in shock! I saw her several times – she really was a lovely lady. She really was. And really curious to know about our world, and what went on in the fashion industry. The last time I ever saw her was her telling me at Gianni Versace's funeral how much she loved me and how sad she knew I was. She died later in that year in August," Campbell told People.
Last year, Princess Diana's former head chef Darren McGrady revealed that Princess Diana invited Campbell, Christy Turlington, and Claudia Schiffer to the Kensington Palace to celebrate Prince William's 13th birthday with them.
"I remember that day really well because Princess Diana said they were coming. I was super excited and I wanted to meet them both too but I didn't get the chance. It was Claudia Schiffer, Christy Turlington, and Naomi Campbell. William was a little bit mixed up in his interview with ITV. He said he had Cindy Crawford over but it was actually Claudia Schiffer," McGrady said.
During the celebration, Princess Diana gave Prince William a hilarious birthday gift which was a cake with boobs on it.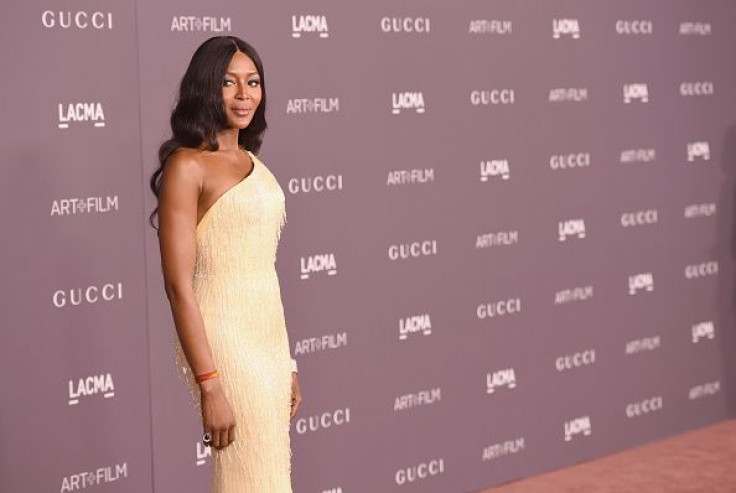 © Copyright IBTimes 2023. All rights reserved.