What Is Paper Magazine? About The Publication Kim Kardashian Appeared Fully Nude In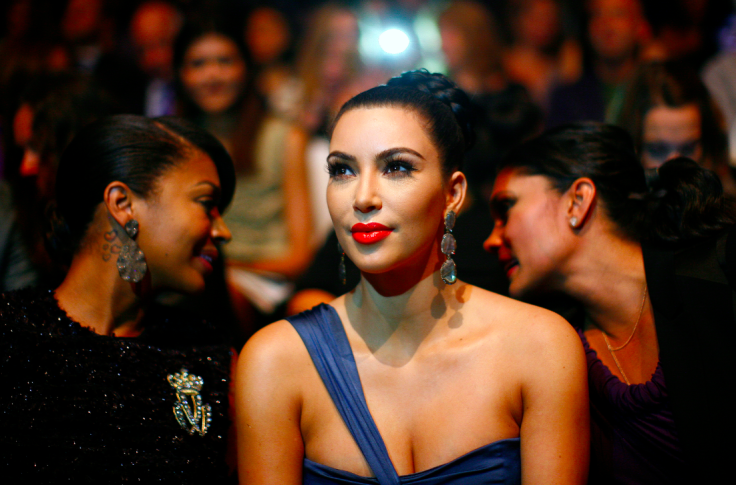 Some are wondering about Paper magazine after it featured Kim Kardashian posing fully nude this week. Before the reality star's latest stunt, not many people had heard about it.
"Paper magazine aims to introduce our readers to the groundbreaking people and ideas that will influence trends of tomorrow," the site wrote. "We connect and inspire our open-minded community to the most original and extraordinary emerging people, places and things."
Paper magazine has been around for 30 years. It started out with a "piece of paper," growing into a magazine and a website. Its goal is to help brands "embrace the ever-changing culture landscape." The publication said it does this through content creations, trend reporting, event marketing and design collaborations.
It only prints eight issues a year, and Kardashian's feature could arguably be its most famous. Its website, however, puts out new content daily. Like many other media outlets, Paper magazine can be found on social media platforms like Twitter, Facebook, Instagram, Google+, Tumblr and Pinterest.
The Los Angeles Times called it "the hippest magazine on earth." The New Yorker said it is a "pop-culture incubator."
But, for now, when people think about Paper magazine, it's about Kardashian's nude shoot that intended to "break the Internet." Kardashian hasn't said much about the NSFW cover, except joking that she clearly had talent because she could balance a champagne glass on her backside.
Since she tweeted the image Monday, #BreakTheInternet has received over 171,000 mentions, according to data powered by Brandwatch. When combined with #BreakTheInternet, Kim Kardashian had over 95,000 mentions and Paper magazine had over 66,000 mentions.
Even though the cover has gotten the attention of thousands of netizens, her famous sisters-- Kourtney, Khloe, Kendall and Kylie-- have remained silent on social media since Kim's media sensation. Husband Kanye West, however, was proud of his wife's shoot. He shared a picture and then tweeted the hashtag "#ALLDAY."
Follow me on Twitter @mariamzzarella
© Copyright IBTimes 2023. All rights reserved.