What Is 'Pokémon GO'? Hacks And Cheats To Catch Eggs Without Walking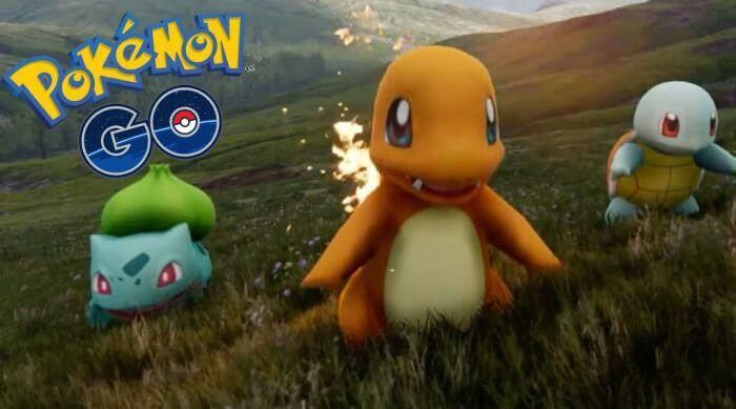 For those who don't know what "Pokémon GO" is, they're about to find out. The app is already bigger than the dating app Tinder and the picture social media app Instagram.
Here's a brief description: It's a pseudo reality game where players hunt virtual Pokémon on their phones in real-life locations. It uses the camera and GPS on the player's device to catch Pokémon.
[Click here for tips and tricks to get to gym battles and level 5.]
People have to walk around their neighborhoods to catch Pokémon, which prompted Australia police to issue a statement, urging people to look away from their phones. "It's ... a good idea to look up, away from your phone and both ways before crossing the street," a statement from Australia's Northern Territory Police read, according to The Telegraph. "That Sandshrew isn't going anywhere fast."
Luckily, there is a way to catch eggs without leaving your house. BroBible suggested grabbing some tape or glue and sticking your phone to a rotating surface. This way, your GPS thinks your moving. It's probably safer than crossing roads with your head down, but it's not much fun.
Because of it's popularity, "Pokémon" Go could become as big as Twitter one day. "Over 60 percent of those who have downloaded the app in the US are using it daily, meaning around 3 percent of the entire U.S. Android population are users of the app. This metric (...) has put "Pokémon GO" neck and neck with Twitter, and in a few more days, "Pokémon GO" will likely have more users Daily Active Users than the well-established social network," SimilarWeb's Joseph Schwartz wrote in a blog post Sunday via Mashable.
The game hasn't launched without problems. "Pokémon GO" has a ton of bugs that users have to work through. The biggest issue is that it drains battery life and sometimes deletes progress.
Follow me on Twitter @mariamzzarella
© Copyright IBTimes 2022. All rights reserved.
FOLLOW MORE IBT NEWS ON THE BELOW CHANNELS