What Is Stack Ranking? Microsoft Ends Controversial Employee Rating System, Yahoo Ramps It Up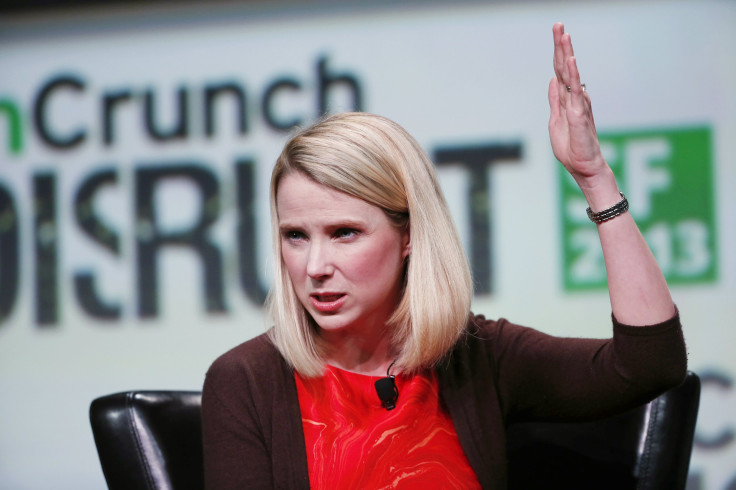 Microsoft (NASDAQ:MSFT) announced Tuesday that it would no longer engage in "stack ranking", an evaluation system where managers are forced to give a certain percentage of their employees what is essentially a failing grade. AllThingsD reported last week that Yahoo (NASDAQ:YHOO) CEO Marissa Mayer was using the system to lay off roughly 600 employees.
So how does stack ranking work? Essentially, a company manager is given a series of rankings, or grades, to judge their employees' performance, along with a guide as to how many must fall into a certain rank.
Microsoft's most recent stack ranking system gave employees a score of one to five, with one being the best. Managers were then given a curve to base their rankings on, and forced to give a certain percentage of employees a poor "five" label – even if the managers did not consider the employee to be unsatisfactory at their jobs.
This was referred to at Microsoft as the "curve", and it determined employee bonus structure as well as which employees would be placed on the chopping block. At Microsoft and Yahoo, it appears that a second consecutive low ranking meant that an employee would be terminated.
In an email to employees, Microsoft's head of human resources Lisa Brummel wrote about four key elements to the shift in strategy:
More emphasis on teamwork and collaboration. We're getting more specific about how we think about successful performance and are focusing on three elements – not just the work you do on your own, but also how you leverage input and ideas from others, and what you contribute to others' success – and how they add up to greater business impact.

More emphasis on employee growth and development. Through a process called "Connects" we are optimizing for more timely feedback and meaningful discussions to help employees learn in the moment, grow and drive great results. These will be timed based on the rhythm of each part of our business, introducing more flexibility in how and when we discuss performance and development rather than following one timeline for the whole company. Our business cycles have accelerated and our teams operate on different schedules, and the new approach will accommodate that.

No more curve.We will continue to invest in a generous rewards budget, but there will no longer be a pre-determined targeted distribution. Managers and leaders will have flexibility to allocate rewards in the manner that best reflects the performance of their teams and individuals, as long as they stay within their compensation budget..

No more ratings. This will let us focus on what matters – having a deeper understanding of the impact we've made and our opportunities to grow and improve.
Microsoft's stack ranking was implemented by CEO Steve Ballmer, who had worked with the system at GE. Stack ranking is seen as one way for large corporations to trim the fat, and it appears that Microsoft is now lean enough to move on. Yahoo CEO Marissa Mayer, however, is ramping up her company's approach to stack ranking, and is very hands-on in its implementation, according to a report from AllThingsD's Kara Swisher.
One Yahoo employee wrote in an anonymous employee message board provided to Swisher:
I was forced to give an employee an occasionally misses, was very uncomfortable with it. Now, I have to have a discussion about it when I have my QPR [Quarterly Performance Review] meetings. I feel so uncomfortable because in order to meet the bell curve, I have to tell the employee that they missed when I truly don't believe it to be the case. I understand we want to weed out mishires/people not meeting their goals, but this practice is concerning. I don't want to lose the person mentally. How do we justify?
Dick Grote, writing for the Harvard Business School, analyzed the process in 2005, advocating that most companies use it only short-term. Also known as "forced ranking," Grote noted that former GE Chairman Jack Welch said the system created a workforce whose rewards were truly based on merit.
Critics of stack ranking, Grote wrote, sometimes refer to it as "rank and yank," and say that it is unfair to employees who perform at an "acceptable" level, creating a "cult-of-star" culture.
An earlier version of this story incorrectly referred to Marissa Mayer as CEO of Twitter.
© Copyright IBTimes 2022. All rights reserved.
FOLLOW MORE IBT NEWS ON THE BELOW CHANNELS