What Is Swatting? 'Fortnite' World Champion Latest Victim Of Dangerous Prank During Livestream
A "Fortnite" world champion was the latest victim of swatting while at home over the weekend.
Kyle "Bugha" Giersdorf, who won the "Fortnite" World Cup and took home $3 million in July, was back home livestreaming the battle royale Sunday. As the match was close to ending, Giersdorf suddenly left his stream to deal with an issue off-screen. He can then be heard off-screen saying to his father that he had just "been swatted."
This is just the latest example of a streamer falling victim to the potentially dangerous prank.
For anyone unaware, swatting is a means of harassing that involves the perpetrator finding their target's personal information. Specifically, they are looking for the home address of their victim. The perpetrator will then call police about a potential threat at the victim's residence. These threats can include bomb threats, a hostage situation, or even murder, with the idea of possibly having police send SWAT units to the home.
As these kinds of extreme false reports started growing in number, the FBI eventually started referring to it as "swatting" around 2008. That, along with the boom of livestreaming, has also contributed to the number of swatting incidents year over year.
Aside from being a waste of police resources, it has led to numerous injuries and even deaths.
Police from Sentinel, Oklahoma, received a call in 2015 that a man identified as Dallas Horton had placed a bomb in a local preschool. Members of the Washita County Sheriff's Office and Sentinel Police Department were then dispatched to the home of Horton and were heavily armed. When they arrived, Sentinel Police Chief Louis Ross was shot Horton several times after making forceful entry into his home. It was then discovered that the whole thing was a ruse and there was no bomb.
James Edward Holly was later identified as the caller, who confessed to doing so because of phone problems Holly blamed on Horton. Ross, who was wearing a bulletproof vest, was treated for his injuries and no charges were filed against Horton, who was unaware of what had happened or the forceful entry.
Then in 2017, police in Wichita, Kansas, responded in force to the home of Andrew Finch. Finch had gotten into a heated argument with players during a match in "Call of Duty: WWII" that resulted in the other players swatting him. Finch was then fatally shot by SWAT on the porch of his home then police arrived. The day after the fatal prank, LAPD arrested Tyler Raj Barriss for the prank and death of Finch. It was also discovered that Barriss was a serial swatter, though this was the first time a death had occurred from one of his calls.
And a little more recently, police were called to the home of gun-control activist David Hogg in 2018. Hogg is among the many survivors of the Parkland, Florida, shooting that has become one of the most outspoken members of his school on gun-control laws and reform. However, no one was hurt in this incident as Hogg was in Washington D.C. at the time to be awarded for his efforts in organizing the "March for Our Lives" protest.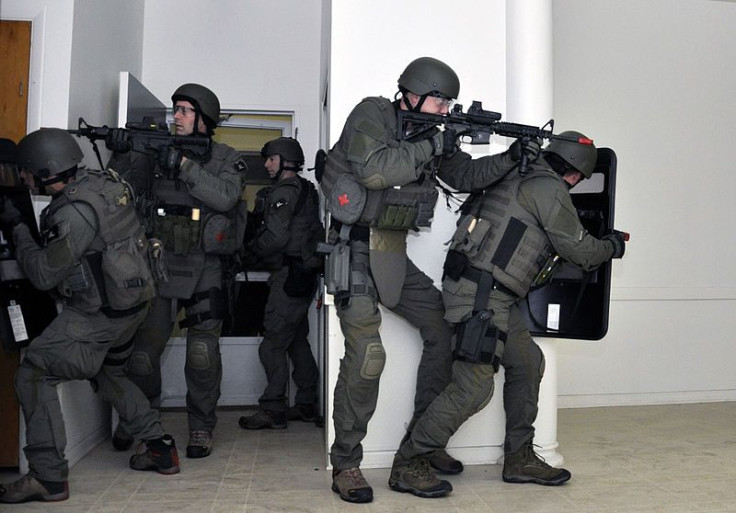 © Copyright IBTimes 2023. All rights reserved.