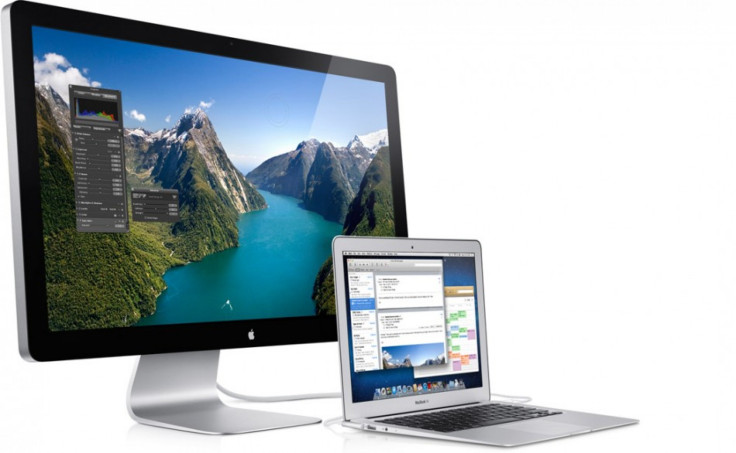 Apple rolled out the latest iteration of its new ultra-thin portable, the Macbook Air, touting new software and something called Thunderbolt -- but what exactly is Thunderbolt?
Thunderbolt is a new connection standard like a USB, but, as its name suggests its fast -- extremely fast.
It looks like an ordinary mini-display port that Macbook Air users of old are accustomed to. In fact, it even accepts connections the same monitors that the previous Air linked with.
But pair it with a Thunderbolt ready device however, and transfer rates explode to 10Gbps -- 21 times faster than the swift USB 2.0 standard.
To put it in perspective, optical cable that connects servers to Internet backbones typically run at 10 Gbps. If Internet speeds were that fast, users could download a 10 Mb file in one second -- or roughly two to three songs.
At the moment there are few devices that can actually take advantage of this connection.
Apple released the world's first Thunderbolt display that sports a 27 façade, camera and microphone. There is also an external hard-drive, the Promise Pegasus R6.
While Thunderbolt itself is a proprietary brand and connection from Apple, the technology is derived from Intel's data-transfer technology called Light Peak.
That means this technology may find itself outside of the Apple stable onto other devices that need the speed, though in their own iterations.
Sony has already adopted the technology in its new Vaio Z ultrathin notebooks. The Japan-based Apple rival uses its own proprietary Light Peak based port to power an external Blu-Ray drive and video processor.
© Copyright IBTimes 2023. All rights reserved.