What Trump Gets Right About NASA, Space Exploration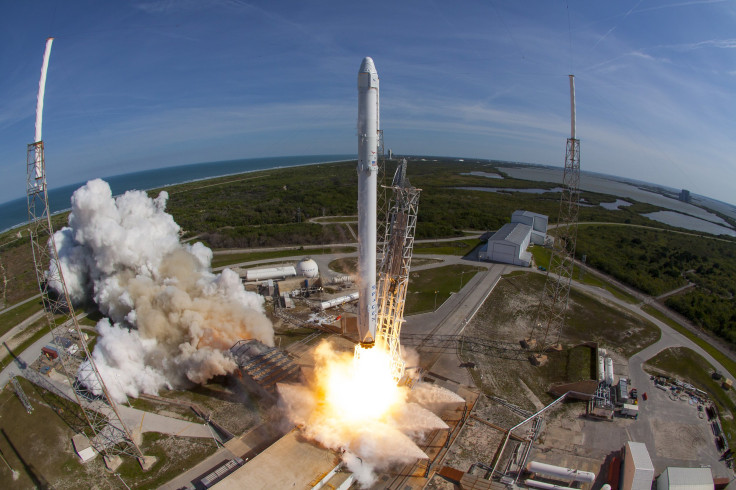 In mid-December, President Donald Trump directed NASA to revisit the moon — and to send astronauts to Mars and beyond. In his directive, the president acknowledged that NASA won't be able to accomplish this mission by itself, noting that commercial companies will play a key role in future space exploration.
The president is right. Embracing the private sector's innovations will allow America to conquer the universe's farthest reaches. It also will save taxpayers money and boost our economy.
Today, a new generation of commercial space companies is taking the lead on space exploration and aerospace innovation. SpaceX has successfully launched and landed its reusable orbital rocket back on earth nearly 20 times and re-launched previously flown rocket boosters, including for NASA. Blue Origin has successfully launched and landed its reusable suborbital rocket and crew capsule back to earth seven times and is also developing a reusable orbital launch vehicle. Sierra Nevada Corporation is nearly finished with a reusable cargo space plane that can land on regular runways.
Other firms are developing commercial spacecraft systems to reach the moon and asteroids, land on the surface of other planets and preparing to deploy commercial habitats in space.
Despite this progress, some inside the space community remain nostalgic about the government owning and controlling space assets. Late last year at the American Institute of Aeronautics and Astronautics' Space annual conference, for instance, then-NASA administrator Charlie Bolden told audience members that he "is not a big fan of commercial investment in large launch vehicles."
Such skepticism likely stems from "cost-plus" contracting. Under this model, which the government has long used to hire private companies to build space assets from scratch, all a contractor's costs are covered — along with an additional fee — no matter how much is spent. This model effectively rewards contractors for cost overruns and delays, thereby driving up the price of space exploration for taxpayers. Cost-plus contracts almost always run over budget and behind schedule.
The alternative, which lawmakers need to begin insisting on? Firm, fixed price contracts. Under this model, which works best with privately owned space hardware, taxpayers shoulder far less risk — and companies are incentivized to complete projects on time and under budget.
Through firm, fixed price contracts, private space firms have already demonstrated immense value to the government.
The Commercial Orbital Transportation Services program offers proof. This public-private partnership resulted in two new launch vehicles and two new spacecraft to deliver cargo to the international space station — and cost taxpayers less than $1 billion. Had NASA tried to develop the same capability using traditional cost-plus contracting, the up-front development costs would have been at least 2.5 times more expensive. COTS' enormous success has led President Trump and Vice President Pence to suggest that future public-private partnerships for deep space exploration should be modelled off the program.
By creating a market for such services, a space policy that relies more heavily on commercial providers will also spur innovation and economic growth. Eager to win the government as a customer, a new crop of space firms will emerge and compete to offer the best technology at the lowest price.
In this way, the federal government will always have access to the most up-to-date space technologies — without having to write a blank check to develop these technologies itself.
President Trump has pledged to leverage the "tremendous spirit from the private sector" as he fortifies America's space leadership. Maintaining this leadership demands that policymakers leverage the innovation, agility and efficiency of the commercial space market.
Eric W. Stallmer is president of the Commercial Spaceflight Federation.
© Copyright IBTimes 2023. All rights reserved.